The relative brevity of human life is a recurring theme in my astronomy class. In fact, I start the semester by telling my students that I'm going to die soon. I have no terminal illness, nor do I lead a lifestyle that would put me at higher risk for accidental death. Even so, I'm going to die soon – my life cycle, even if I live to a ripe old age, is minuscule when compared to the life cycle of stars (our star, the Sun, is about 5 billion years old and will live for another 5 billion) or the age of the observable universe (13.8 billion years).
This humbling perspective is not only useful in the study of astronomy, but in other sciences as well. Just last week, I was telling my students how much I enjoy taking my sons to Coon Creek Nature Center in Adamsville, TN (http://www.memphismuseums.org/coon-creek-science-center/).
Every year, they host a Pink Palace Members' Day during which attendees get to unearth fossils of aquatic life from about 70 million years ago when our region was submerged as part of the ancient Gulf of Mexico.
Inspired by this tale of fossil hunting, this week one of my students brought in this beautiful fossil specimen found even closer to home (Pontotoc County).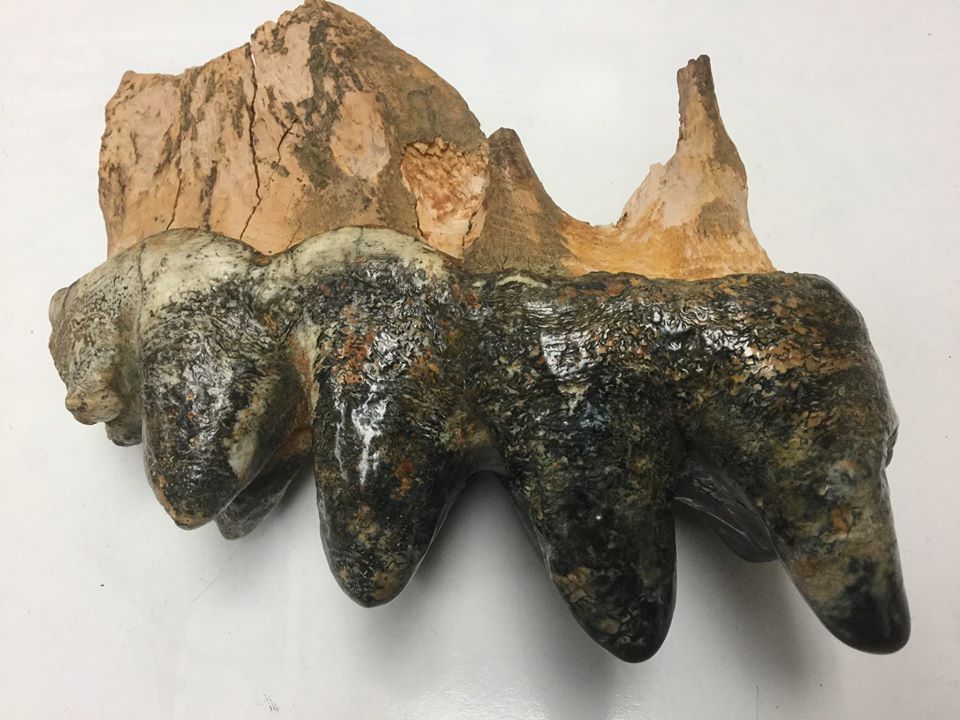 Any idea what it might be? Turns out it is a mastodon tooth. My student's son just happened to step on it as he was crossing a creek and later unearthed it.
Mastodons were distant relatives of modern elephants (https://en.wikipedia.org/wiki/Mastodon) and roamed North America perhaps as early as 5 million years ago before becoming extinct about 11,000 years ago.
I often advise my astronomy students to "Keep looking up," but this fossil find makes it clear that it is worth looking down as well.