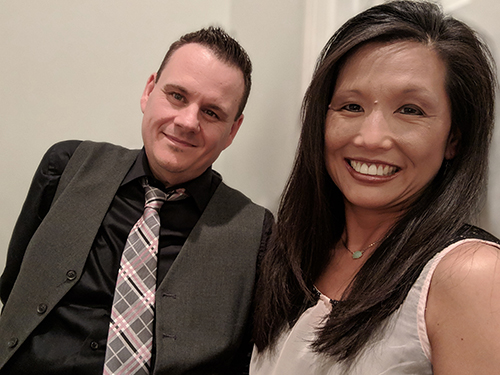 It is frustrating when you begin a new endeavor or with gospel music, your new ministry and you can't seem to play in places where the people are. You spend all of your free time searching for material, maybe writing your own, and no one seems to be showing up to hear you? We have been there and we know that frustration. Honestly, your hard work away from the date you booked at a church or community center doesn't just start and end with rehearsal. There are some other things you can do to help grow your audience and hopefully in the next few minutes we will give you a few tips that just might help. Please do us a favor and like and share our facebook, youtube and our podcasts wherever you are watching or hearing us – we would definitely appreciate it. Also, if you have a youtube channel please send us a link so we can check it out! Also, if you want us to evaluate your performance you can send us a link to a youtube video or facebook live event and let us know that you want us to help you with your stage communication. At the end of the day – what matters to you – MATTERS to us!


Personality
All of us connect to an artist in some way or another. Their sound, their delivery, the song choices and how they conduct their interviews makes us want to meet them in person. We have all heard the stories and we may have some of our own where that artist was met away from the stage and the encounter wasn't that great. They had a bad attitude or maybe they just acted like you were bothering them. All of a sudden you don't like their music anymore. Personality is a key element to gaining a bigger audience. It's the time you take getting to know the people that purchase your Cds or bring you something to eat. This is a sacred area of trust for the artist that should never be taken for granted or taken lightly. Now, we know there are some people that believe they are your biggest fan and they demand more than what is considered normal time. You need to develop a love for those around you that donate to what you do, book your programs or invite you to their communities or churches. It should never be shallow. If you want people to connect with the music you record you must must must connect with them on the same level. Because we simulcast our Podcast on the ourtupelo.com website I wanted to give an example of a couple people from different genres. The first is a gentleman named Matt Nolan. Matt is a rock and roll from the get go guy but he plays a lot of different types of music. One thing Matt does great outside of being a great musician is that he communicates with the people that come out to his shows around town. You constantly see him on Facebook asking his page followers what they want to hear at his next show. Next, he goes live from his venues and even interacts with his online friends that might not could make it. The guy plays nearly every venue in town that has live music. Another artist is a quartet from North Mississippi that have become really popular in a short amount of time. Their sincerity and music choices gets them invited to a lot of venues. I am talking about the Unity 4 Quartet from Iuka, MS. One thing that I absolutely love about these guys is their genuine love for the people that show up at their concerts. Their facebook page is filled with selfies with those that attend their concerts. The guys are naturally humbled by how everyone enjoys them. That connection is what helps.

From time to time we will be using other local examples and people that we have met over the years. I honestly don't expect to pull any punches with some of the folks that we've opened for in the past. That brings us to our next tip –

KNOW Your audience
How many times have we gone to hear a band or gospel group that may be a national touring artist and have to suffer through the opening act that forgot that everyone wasn't there to see them? I've even seen bands or groups do covers of the people they are opening for! THAT IS A NO NO! If you are booked to open for someone keep in mind that this is an opportunity for you to introduce what you do to an audience that really didn't come to hear you. You want to spend as much of your 20 minutes doing your best material and it best not be something the headliner recorded. You may get away with grace in a church somewhere and it may get people talking about your band – but I guarantee that it's not positive talk. It's Waffle House I can't eat my pancakes without syrup coming out of my nose laughing at you, talk. Just don't do that. Know the audience you are standing in front of at the moment. You were chosen to open and that's what you need to do. The quartet that Michi and I sing with opened for the Nelons about a year ago and while everyone was gathering into the building a group of people stopped just inside the foyer. I was the only person there and one of them said, "Excuse me, but what time does the Nelons go on stage?" I said, "Well, the concert starts at 6." They interrupted me and said, "I wasn't talking about the warm-up group I don't care about listening to them." It never dawned on them that my face was on the poster. It didn't bother me that much, I've been in that situation before. However, we knew we were there to be the opener and we sang our best songs that would allow the audience to participate in why were there to begin with and that was to have church. Even the Nelons got involved and had a good time and even invited us back on stage when it was over. If you know the audience isn't in to what you are doing – don't waste your time trying to win them over. They know within the first 2 songs whether they want to hang around or move on to something else. That happened with us once opening for another group. The crowd was more than ready for the concert to start and our style of music and the group we were opening for wasn't the same by no stretch of the imagination. We were allotted 25 minutes as an opening group. Once the audience seemed to start enjoying what we were doing about 15 minutes into our set – I called it and we did our finale song and exited the stage. The church actually invited us back to a regular service that featured just us because they claimed we didn't sing enough. We've gone back a few times since and have always had a good crowd to share our music with.

If you will work on those 2 things then you will be on your way to growing your audience. Don't take advantage of relationships and don't outstay your welcome. If this was a help to you- please like and share our post on facebook, and our podcast. Also, please subscribe to our youtube channel – shayandmichi.
Latest posts by Guess It Matters
(see all)