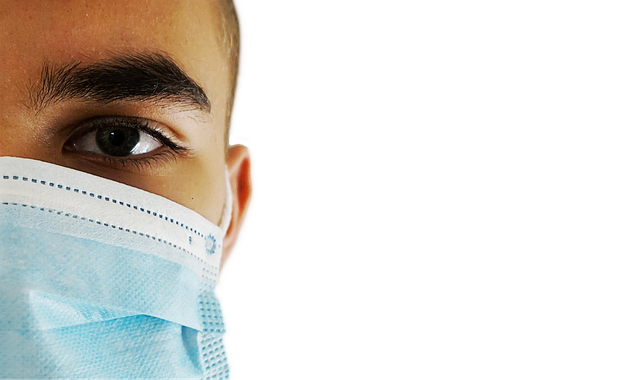 Here is a plain, searchable text version (most other versions we found were Images or PDF files) of City Of Tupelo Executive Order 20-018. Effective Monday June 29th at 6:00 PM
The following Local Executive Order further amends and supplements all previous Local Executive Orders and its Emergency Proclamation and Resolution adopted by the City of Tupelo, Mississippi, pertaining to COVID-19. All provisions of previous local orders and proclamations shall remain in full force and effect.
LOCAL EXECUTIVE ORDER 20-018
The White House and CDC guidelines state the criteria for reopening up America should be based on data driven conditions within each region or state before proceeding to the next phased opening. Data should be based on symptoms, cases, and hospitals. Based on cases alone, there must be a downward trajectory of documented cases within a 14-day period or a downward trajectory of positive tests as a percent of total tests within a 14-day period. There has been no such downward trajectory in the documented cases in Lee County since May 18, 2020.
Hospital numbers are not always readily available to policymakers; however, from information that has been maintained and communicated to the City of Tupelo, the Northeast Mississippi Medical Center is near or at their capacity for treating COVID-19 inpatients over the past two weeks without reopening additional areas for treating COVID-19 patients. The City of Tupelo is experiencing an increase in the number of cases of COVID-19. The case count 45 days prior to the date of this executive order was 77 cases. That number increased within 15 days to 107, and today, the number is 429 cases. The City of Tupelo is experiencing increases of 11.7 cases a day. This is not in conformity with the guidelines provided of a downward trajectory of positive tests. By any metric available, the City of Tupelo may not continue to the next phase of reopening.
Governor Tate Reeves in his Executive Order No. 1492(1)(i)(1) authorizes the City of Tupelo to implement more restrictive measures than currently in place for other Mississippians to facilitate preventative measures against COVID-19 thereby creating the downward trajectory necessary for reopening.
That the Tupelo Economic Recovery Task Force and North Mississippi Medical Center have formally requested that the City of Tupelo adopt a face covering policy.
In an effort to support the Northeast Mississippi Health System in their response to COVID-19 and to strive to keep the City of Tupelo's economy remaining open for business, effective at 6:00 a.m. on Monday, June 29, 2020, all persons who are present within the jurisdiction of the City of Tupelo shall wear a clean face covering any time they are, or will be, in contact with other people in indoor public or business spaces where it is not possible to maintain social distance. While wearing the face covering, it is essential to still maintain social distance being the best defense against the spread of COVID-19. The intent of this executive order is to encourage voluntary compliance with the requirements established herein by the businesses and persons within the jurisdiction of the City of Tupelo.
It is recommended that all indoor public or business spaces require persons to wear a face covering for entry. Upon entry, social distancing and activities shall follow guidelines of the City of Tupelo and the Governor's executive orders pertaining to particular businesses and business activity.
Persons shall properly wear face coverings ensuring the face covering covers the mouth and nose,
1. Signage should be posted by entrances to businesses stating the face covering requirement for entry.  (Available for download at www.tupeloms.gov).
2. A patron located inside an indoor public or business space without a face covering will be asked to  leave by the business owners if the patron is unwilling to come into compliance with wearing a face covering 
3. Face coverings are not required for:
a. People whose religious beliefs prevent them from wearing a face covering.
b. Those who cannot wear a face covering due to a medical or behavioral condition.
c. Restaurant patrons while dining.
d. Private, individual offices or offices with fewer than ten (10) employees.
e. Other settings where it is not practical or feasible to wear a face covering, including when obtaining or rendering goods or services, such as receipt of dental services or swimming.
f. Banks, gyms, or spaces with physical barrier partitions which prohibit contact between the customer(s) and employee.
g. Small offices where the public does not interact with the employer. h. Children under twelve (12).
i. That upon the formulation of an articulable safety plan which meets the goals of this 
Executive Order businesses may seek an exemption by email at covid@tupeloms.gov
FACE COVERINGS DO NOT HAVE TO BE MEDICAL MASKS OR N95 MASKS. A BANDANA, SCARF, T–SHIRT, HOME–MADE MASKS, ETC. MAY BE USED. THEY MUST PROPERLY COVER BOTH A PERSON'S MOUTH AND NOSE.
Those businesses that are subject to regulatory oversight of a separate state or federal agency shall follow the guidelines of said agency or regulating body if there is a conflict with this Executive Order.
Additional information can be found at www.tupeloms.gov COVID-19 information landing page.
Pursuant to Miss. Code Anno. 833-15-17(d)(1972 as amended), this Local Executive Order shall remain in full effect under these terms until reviewed, approved or disapproved at the first regular meeting following such Local Executive Order or at a special meeting legally called for such a review.
The City of Tupelo reserves its authority to respond to local conditions as necessary to protect the health, safety, and welfare of its citizens.
So ordered, this the 26th day of June, 2020. 
Jason L. Shelton, Mayor
ATTEST: 
Kim Hanna, CFO/City Clerk
Latest posts by Joshua Ballard
(see all)