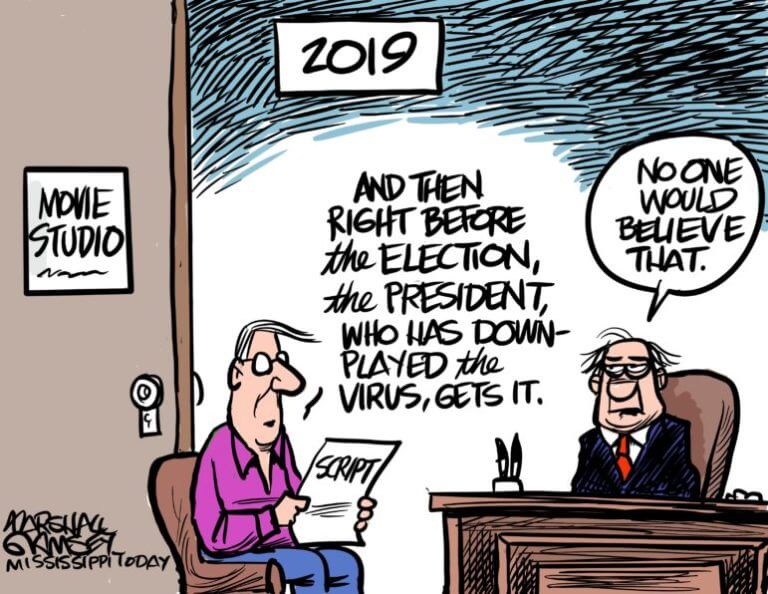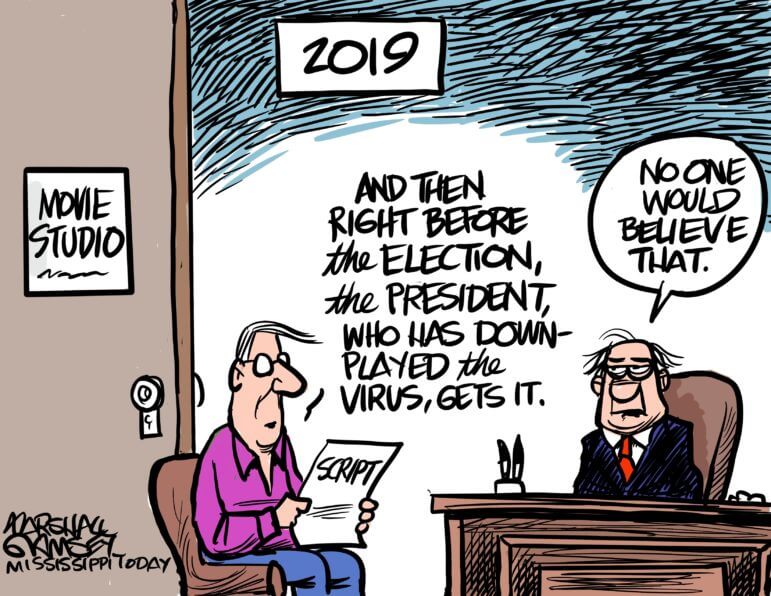 I got up at 4:55 this morning, flipped on my phone and scanned Twitter. There was a tweet that said the President of the United States had tested positive for COVID-19.
Holy crud.
I felt a burning in my gut I haven't felt since my middle-school principal came on the intercom telling us that President Reagan had been shot. Then I felt numb.
I thought back at the events of this year. If you had told me any of this would happen last year, I'd say you were nuts. I am not a fan of Donald Trump as a president but I do wish him well as a human being. No one deserves to die from COVID-19.
Sadly over 200,000 Americans have done just that.
The virus is real and doesn't give a damn about politics. May, for the sake of the country, he heal.
The post Marshall Ramsey: 2019 appeared first on Mississippi Today.
Latest posts by Mississippi Today
(see all)