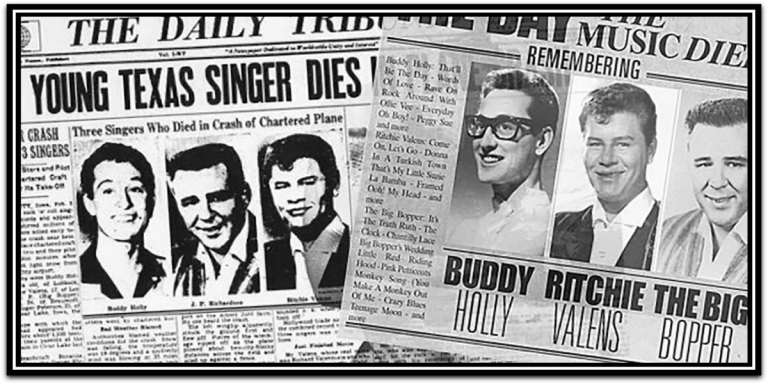 On February 3, 1959, rock and roll musicians Buddy Holly, Ritchie Valens, and J. P. "The Big Bopper" Richardson were killed in a plane crash near Clear Lake, Iowa, together with the pilot, Roger Peterson. The event later became known as "The Day the Music Died", after singer-songwriter Don McLean so referred to it in his song "American Pie". (From Wikipedia.)
This event created shockwaves through musical history as we know it. It has influenced me as a musician despite being well before my time.
My mother is also a musician. I listened to a lot of "oldies" because of my mother's extensive rock and country record collection. The artists who died that day were but a few among the many records, but when you consider that these artists influenced many of others who followed, it's a monster of a loss.
Mom was a huge Beatles fan. If you are as well, then you know that the Beatles may have never happened if it weren't for John and Paul's mutual love of Buddy Holly. In fact, the first song they ever recorded was a cover of "That'll Be The Day."
But even as the music influenced me, I knew only vaguely about the details of the crash until I saw the "La Bamba" film on television as a child. I was saddened by the story, but it was until I was in my mid-twenties that it resonated with me.
My then-husband had not seen La Bamba. We were browsing the video rental store (yes, I'm THAT old) and came across La Bamba. He was a musician as well, so we snatched it up. He decided we both needed to also see The Buddy Holly Story. We were unsure of its value since it included Gary Busey as Buddy Holly.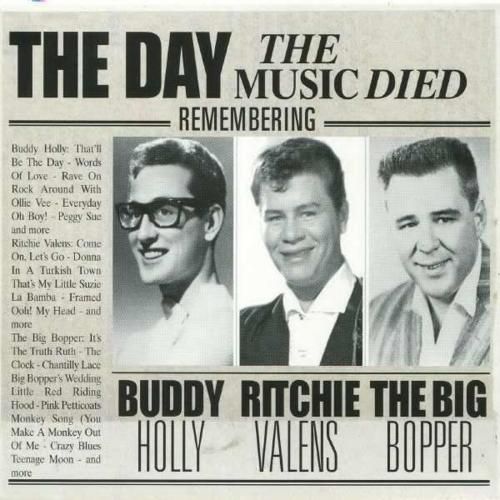 We rushed home and watched them back to back that evening. After the viewing was over, a distinct depression set in. I couldn't even place or put into words what made the story so terribly personal to us, but it was. I got online to write about it on my personal journal page and when I pulled up a page to use for a quick fact check, I found that it was February 3rd. It sent chills down my spine. I called out to my spouse and informed him that it was the anniversary. We both stared at the screen in disbelief. Neither of us had realized it was that day. And since then, it has always stuck with me. This is the day the music died. And I always have a sad reverence for this day.
Today, I leave with you a playlist of my favorites from this trio of great musicians. I tried to pull from lesser known songs mostly because everyone has heard the same handful over and over.
Enjoy.
Latest posts by April Simmons
(see all)