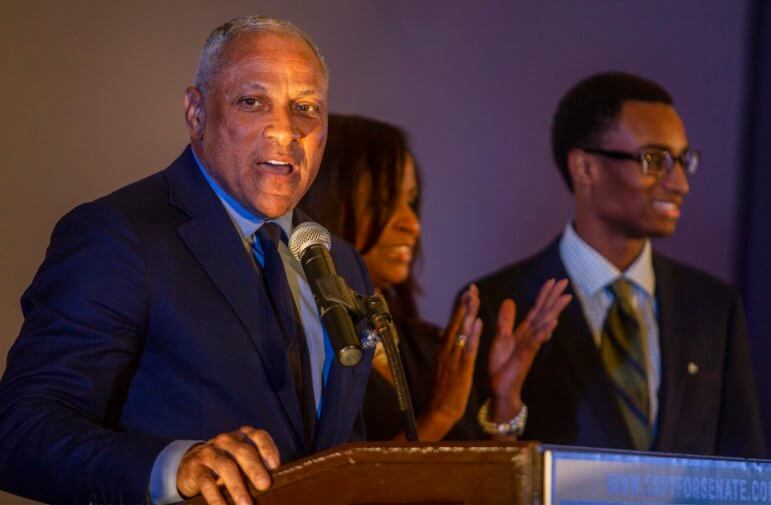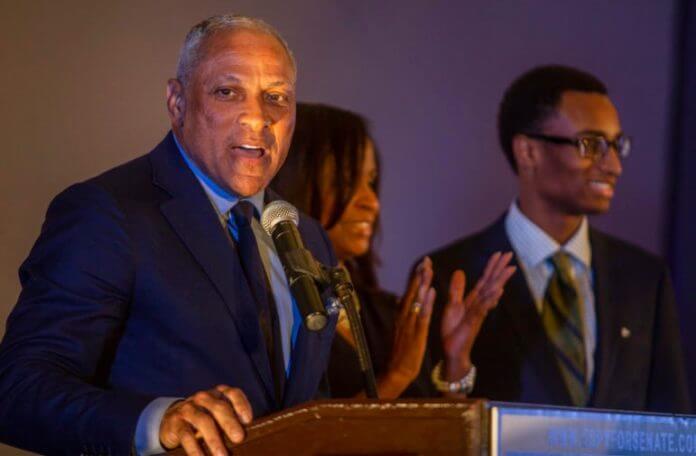 The Lincoln Project, a group of Republicans opposed to President Trump, plans to support Democratic Mississippi U.S. Senate candidate Mike Espy against incumbent Republican Sen. Cindy Hyde-Smith in the final month of a race that has otherwise seen scant national attention or outside spending.
"We're going in there," said Lincoln Project co-founder Rick Wilson, a longtime Republican political strategist who was field director for President George H.W. Bush's 1988 campaign. "We're going to help (Espy) … It's the right thing to do. Mike Espy wins the 'I don't want to be embarrassed by a lunatic' demo."
The Lincoln Project has gained national attention for their brutal ads that typically call into question the character and morals of Republican candidates.
Wilson said the political committee plans to run ads in Mississippi, similar to what it has done in Alaska to support Democratic Senate candidate Al Gross against incumbent Republican Dan Sullivan. The Lincoln Project has a $482,000 ad buy in Alaska, part of a $4 million campaign also supporting challengers to GOP candidates in Maine and Montana.
Wilson made the announcement this week in The Daily Beast's "The New Abnormal" podcast, in a Wednesday post-presidential debate discussion with Stuart Stevens, a Mississippi native, longtime national Republican campaign strategist and bestselling author.
SUBSCRIBE: Are you prepared for the polls? Signup for our free one-week #MSElex Crash Course.
Stevens, a consultant with The Lincoln Project, said in an interview with Mississippi Today that he is personally donating to the Espy campaign and, "I think he can win," even in a red state that has strongly supported Trump and voted Republican in federal elections for decades.
Stevens said Hyde-Smith is a Trump sycophant and "accidental candidate," and that he believes Mississippi will see a very high African American voter turnout for Espy, and "an erosion of Trump votes," particularly among women.
"Yes, I think Espy can win, and I think last night (with the presidential debate) every Senate Republican candidate took a hit," Stevens said. "… I just don't understand how any person, how any female, can support (Trump) whose defense for not raping a journalist was that 'She wasn't my type.'"
Stevens was referring to claims by columnist E. Jean Carroll that Trump raped her in the mid-1990s, and Trump's denial of the accusation.
"I think there are a lot of Republicans who find Trump repugnant," Stevens said. "Trump is the ultimate rich Yankee we were warned about — the way he treats women, thinks money can buy anything, how he makes fun of Southern accents … I've always thought of Mississippi as a place where people care about values and role models."
Stevens said Espy would be "better for Mississippi."
"Mississippi has a history of having powerful, influential senators," Stevens said. "Does anybody think Cindy Hyde-Smith can evolve into one? … She's sort of an accidental senator, and I don't think nine out of 10 Mississippi voters could pick her out of a lineup … Who would you rather have in the office of a Fortune 500 company trying to convince them to move to Mississippi, Mike Espy or Cindy Hyde-Smith?"
The post The Lincoln Project to support Democrat Mike Espy in Mississippi Senate race appeared first on Mississippi Today.
Latest posts by Mississippi Today
(see all)