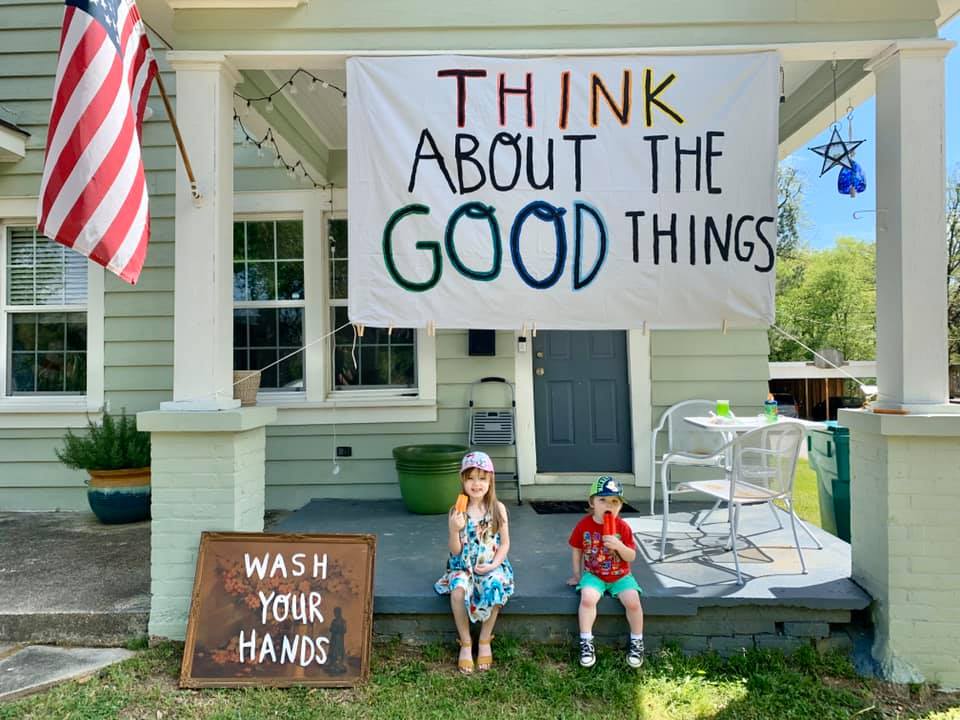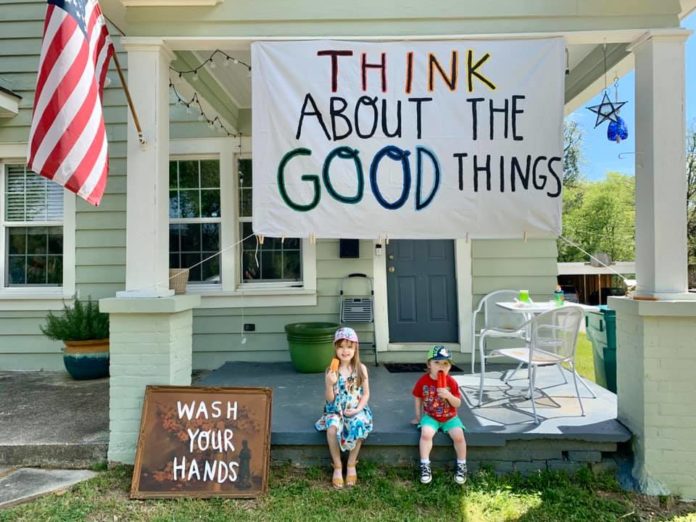 A friend and neighbor, Kristin McDaniel, sent me a message one morning telling me of her idea to have a "Downtown Driveway Art Gallery." She felt inspired to do something in our community after reading that The Metropolitan Museum of Art in New York City would be closed until at least July.
This created a deep sadness in her because she believes that our world needs art more than ever right now! Kristin asked me to co-host the event with her to encourage, inspire, and invite people in our neighborhood to join in by displaying positive artworks at the end of their driveways on a table or chair. We invite neighborhood children and adults to participate in anyway that they can. It can be sidewalk chalk drawings, popsicle stick art, paintings, or sculptures. We encourage our neighbors to be as creative as possible! We live in a historic neighborhood that is known for creativity and arts.
Each year, our neighborhood hosts the Robins St Art Stroll. We wanted to do something as a neighborhood to lift the spirits of people that are hurting in our community by this crisis that we are experiencing. We will be displaying our art from 9am to 5pm this Saturday and Sunday (April 4th- April 5th.) We invite everyone to drive or walk around Church St., Robins St. and the surrounding streets to view the artwork. We also encourage that participants maintain social distancing practices by staying at least 6 feet apart.
I was immediately inspired by Kristin's idea and began to look for art supplies in my own house! I had an old curtain folded away in the closet and was feeling very "Sound of Music" and decided to pull it out and give the old curtain a new life with a coat of paint and a positive message.
The curtain is now a banner on my front porch that reads "THINK ABOUT THE GOOD THINGS" inspired by the Bible verse Philippians 4:8 "whatever things are true, whatever things are noble, whatever things are just, whatever things are pure, whatever things are lovely, whatever things are of good report, if there is any virtue and if there is anything praiseworthy—meditate on these things"
In times like this it is important to stay positive and not lose hope.
by : Ali Ballard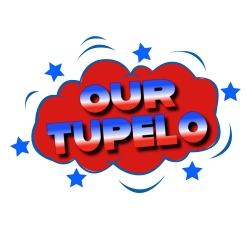 Latest posts by Our Tupelo
(see all)