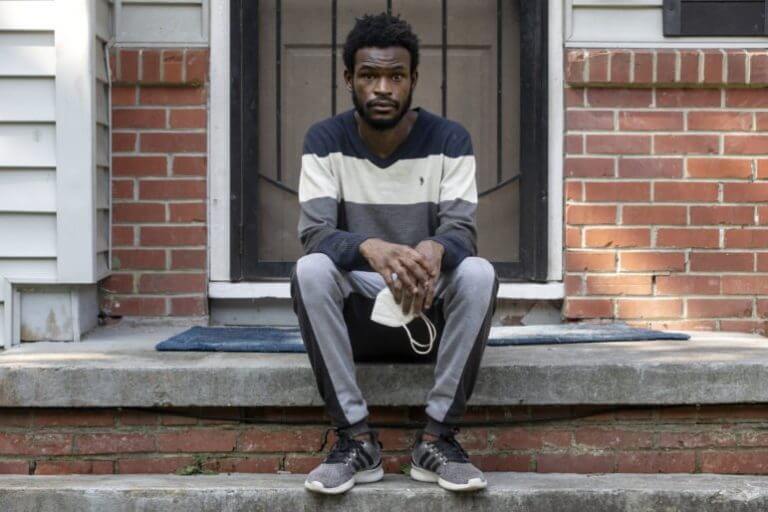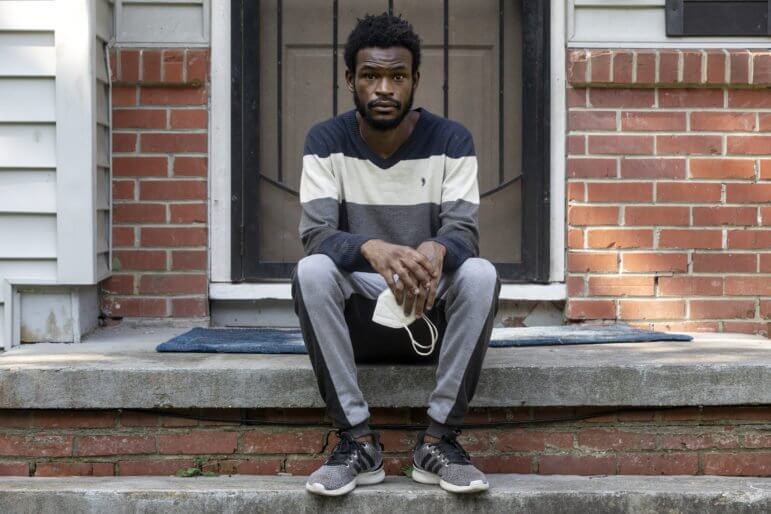 Over half of Mississippi renters could face eviction during pandemic without protections from Congress
Data shows most renters were teetering before the pandemic, and much more rental assistance is needed to fill the gaps.
BY ANNA WOLFE | AUGUST 13, 2020
More than half of Mississippi's roughly 352,000 renter households are at risk of eviction if Congress doesn't extend protections for families struggling as a result of the COVID-19 pandemic, researchers estimated.
More than a third of all Mississippians said they missed last month's rent or mortgage payment or believed they wouldn't be able to pay the next on time, Census survey results show, making Mississippi the third most vulnerable state in the nation for housing.
By Thursday, Congress remained locked in stalemate over issuing more COVID-19 relief to states after crucial protections expired at the end of July, thrusting many families into greater economic uncertainty.
The state is doling out millions in rental assistance to people impacted by the virus, but the program's current funding is a small fraction of what's needed to keep people housed during this recession.
Eviction filings were fairly rare when Rachel Harris, newly appointed Lee County Justice Court Clerk, started working at the court nearly 20 years ago. She'd receive these removal requests from landlords maybe once or twice a week.
In more recent years, she said the court sees two or three each day among a population of about 85,000.
Some landlords in the county were so determined to oust tenants who had gotten behind on rent, even as the pandemic began, they shut off the lights in some units to compel them to leave. A judge ordered the owners to restore power after an emergency motion by the Mississippi Center for Justice, and a statewide eviction freeze took effect shortly after. The state's moratorium lifted June 1.
"We had a lot of them (landlords) that were aggravated when they couldn't do evictions during the shutdown and everything," Harris said. "But I think since everything's kind of opened back up and they're allowing evictions now, it hasn't really picked up any more."
"They picked up basically where they left off," she added.
Housing researchers say the existing housing affordability crisis is about to get much worse now that the people seeking unemployment benefits by late July — some 200,000 in Mississippi, according to the most recent U.S. Department of Labor data — have seen their weekly benefit drop to as low as $30.
"The problem feels like an iceberg. It feels like we see some of it, but there's a much greater portion of the problem that's under the surface that we don't see yet," Scott Spivey, executive director of the Mississippi Home Corporation, said in mid-July.
Renters, who are disproportionately low income-earners, have been harder hit by the pandemic because job and income losses caused by shutdowns are concentrated in industries employing lower wage workers, such as food service, entertainment and hospitality. Evictions also disproportionately affect Black Mississippians, who are overrepresented in low wage jobs and nearly three times as likely to live in poverty and to be unemployed than white people.
A little less than a third of the state's population — 915,000 people — live in Mississippi's 352,000 renter households. A study by global advisory firm Stout Risius Ross shows as high as 58% of those households are at risk of eviction. The national figure is about 43%.
By mid-July, more than a third of all Mississippians either missed their previous month's rent or mortgage payment or believed they would not be able to make the next month's payment on time, according to a weekly survey conducted by the U.S. Census Bureau.
Based on these most recent survey results, Mississippi is the nation's third most housing insecure state, behind just Texas and Louisiana. Nationwide, about a quarter of Americans said they faced this scenario.
Over half of Mississippians also said they had lost income through their work since March 13, just slightly more than the national average.
"If you're not going to continue the boost in unemployment, there has to be a plan B to provide for basic necessities in the middle of a pandemic when a lot of people don't have the choice to go back to work," Spivey said. "They have to do something. And being paralyzed by indecision is going to leave a lot of people in a really bad situation."
Most renters in Mississippi were already teetering, spending more than 30% of their income on housing before the pandemic screeched the economy to a halt in March. This is increasingly the case as housing costs continue to rise while wages stagnate.
As a result, thousands are evicted every year — resulting in hasty moves, lost belongings, displaced family members and homelessness. In Jackson, the capital city, between seven and eight families are evicted from their homes every day, according to 2016 data, the most recent available, gathered by the Princeton University-based research group the Eviction Lab. Of all large cities in the nation, it had the fifth highest eviction rate that year.
While Congress continues to negotiate the details of the next stimulus package, President Donald Trump issued an order on Saturday indicating he would consider extending the federal eviction moratorium, which expired July 25, but it only applies to renters living in federally subsidized housing.
He also ordered to continue a boost to unemployment benefits by $400-a-week, down from $600. But because Trump is requiring that states pay 25% of the supplement, Gov. Tate Reeves said he wasn't sure if Mississippi would participate.
In an earlier relief package, the federal government offered states almost $3 billion in rental assistance grants to cover the gaps for people who found themselves unable to afford rent due to the pandemic. Mississippi initially received $8 million — which it began administering through three housing programs in northern, central and southern regions of the state in late June — and then another $10 million.
Housing advocates say these programs provide the maximum benefit by keeping tenants housed and landlords financially secure, preventing the hefty back-end costs of evictions and homelessness.
But it will take at least $100 million to meet the enormous need across the state, researchers estimate.
Many landlords say they're committed to working with tenants who are struggling and have shown an attempt to pay. Becky Ivison, who owns about 1,200 units across the state, said some renters were confused by the moratorium, believing they did not have to pay rent during those months. Now they're several months behind, but Ivison said her property managers have set up payment plans as opposed to rushing the tenants out.
"Our goal is not to have to process any evictions," Ivison said. "These people are trying to get back to work, trying to take care of their families … the last thing that they need is for us to have to process an eviction."
The organizations administering rental assistance also say they're communicating with landlords so they know how to direct their tenants to seek help.
By July 31, these organizations had received 2,934 calls, were processing 2,037 applications and had committed just $342,500 to needy renters. The program typically covers an approved applicant's rent for three months, unless they become ineligible in the meantime. And they must demonstrate they are short on rent because of the pandemic.
While the state has issued grants to small businesses, paid for broadband expansion and distance learning and funded colleges and workforce development, advocates argue it has done little to enact protections or direct aid to families facing hardships to ensure they can continue to support themselves.
"The Mississippi Legislature looked fully at institutional needs and kind of ignored basic household needs in their allocation of coronavirus relief funds and are leaving it up to the federal government to make sure that families have a roof over their head and food on their plate," John Sullivan, a policy director with national affordable housing nonprofit Enterprise Community Partners Gulf Coast, said.
Enterprise estimates it will cost between $107 million to $194 million to provide rental assistance to Mississippi households who will need it between now and the new year. The cost is between $196 million to $408 million to cover rents through July 2021, based on unemployment projections from the Congressional Budget Office and average rent costs.
According to these estimations, unemployment impacted roughly 80,000 renter households in April and will continue to impact around 50,000 well into 2021.
Mississippians in need of rental assistance should contact the Continuum of Care program covering their region: Central Mississippi Continuum of Care (769-237-1012) covers Hinds, Rankin, Madison, Warren and Copiah counties; Open Doors Homeless Coalition (228-604-2048) covers Hancock, Harrison, Jackson, Pearl River, Stone and George counties and Mississippi United to End Homelessness (601-960-0557) covers the rest of the state.
The post Over half of Mississippi renters could face eviction during pandemic without help from Congress appeared first on Mississippi Today.
Latest posts by Mississippi Today
(see all)