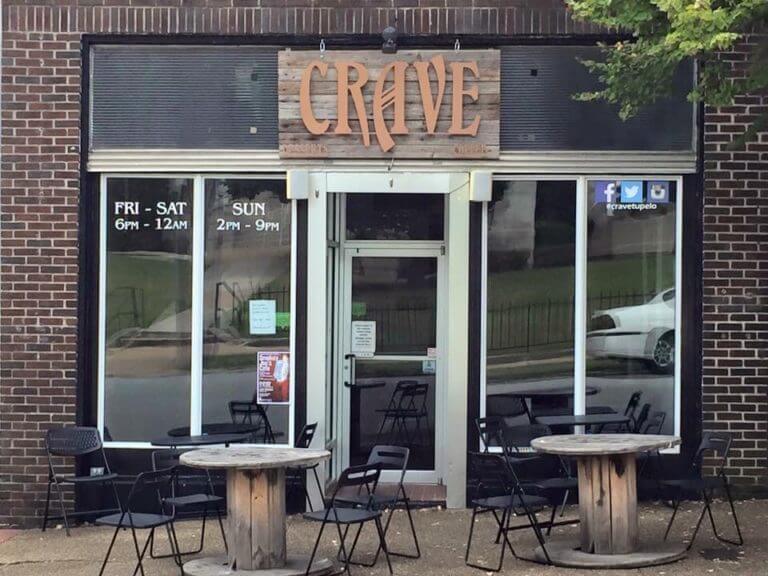 Crave is an after dinner desert café located @ 209 Court St. In Tupelo. Open Monday thru Thursday 7:00am till 5:00pm, Friday 7:00am till 12:00am, Saturday 8:00am till 12:00am, Sunday 4:00pm till 9:00pm.
I know I talk a lot about finding hidden gems, but a while back I found one hiding in plain sight across from the old courthouse on the south side in Tupelo. I had known about Crave and always kept it on my "to try" list for another day. All I can say is, DON'T make the same mistake I did…move Crave to the top of your "to try" list!
I decided to drop by on a lazy Sunday afternoon and was blown away by the cozy charm of this place. The interior has what I will call an old style funky charm. Let me paint ya'll a picture and see if you agree…
While sitting in my corner booth, I'm admiring the old town architecture of Tupelo with the subtle funky decorations that blend in seamlessly. And as I continue looking around and out the window I see the old courthouse and the Lyric theater.
For a hidden gem, its in a perfect location. And to round out the total experience, they had soulful sounds streaming from the Etta James pandora station.
Now for the good stuff! I went with their signature dessert, chocolate chip skillet cookie and their frozen hot chocolate. When I first walked in and went to the counter to place my order, I didn't have a clue what to try. But after talking to the very helpful young lady taking my order, I decided on their skillet cookie which is their biggest seller.
Now, for my drink, they offer coffees, lattes, and cappuccino, but I decide to go with the frozen hot chocolate. It seemed like a no brainier, since the two flavors worked flawlessly together. The hot skillet cookie topped with 2 scoops of ice cream and the frozen hot chocolate with whip cream. Both covered in a chocolate drizzle. Mmmm…!!!
The name was a perfect fit. Drop by and give CRAVE a try, and tell them Jeff Jones sent ya! 😎✌️
See more LOCAL Favorites and their FAMOUS foods! Check out my blog "Eating Out With Jeff Jones", Click Like and Enjoy!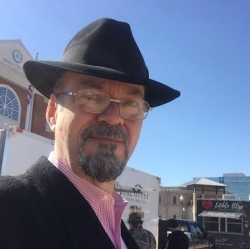 Latest posts by Eating Out With Jeff Jones
(see all)