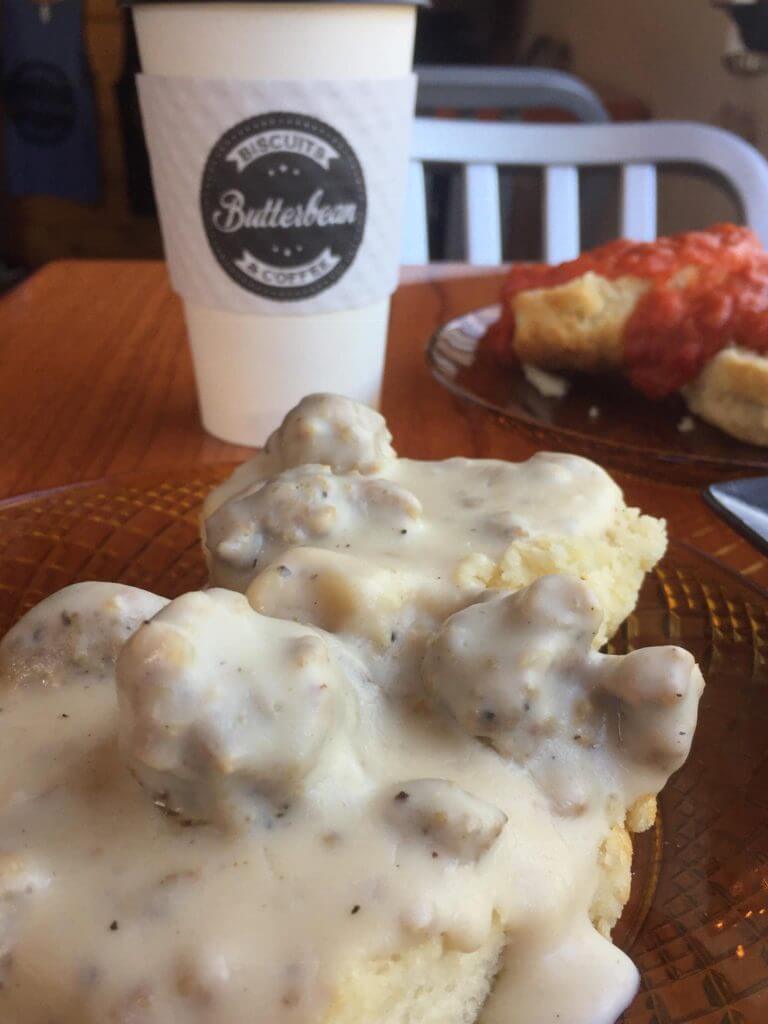 Butterbean Biscuits & Coffee @ 1103 west Jackson Street, Tupelo, MS. Open Tuesday through Saturday, 8:00am – 2:00pm. NEW MENU ITEMS! UPDATED ORDERING SYSTEM coming SOON!
What we've ordered:
sausage gravy biscuit $3
Tomato gravy biscuit $3
Sausage Balls $6
cinnamon apple turnover, pastries $5
Avocado Toast $7 *NEW
SEC Muffin $6 *NEW
caramel macchiato 16oz $4.
Frozen Frappe 20oz $4
Located in the opposite end of Forklift, their sister restaurant, Butterbean has a special vibe all its own!
For a quick pick me up, they offer a plethora of hot, iced, and frozen coffees, teas, and hot chocolate. Although their coffee selections will satisfy most any caffeine craving, it's Butterbean's biscuits and other tasty treats that really excite me!
A hearty breakfast isn't always associated with a coffee house, but with Butterbean Biscuits & Coffee, you've got many tasty choices to choose from!
Pastries are always great with any coffee or specialty drink, like their Cinnamon apple turnover, but for some stick to your bones goodness, try their "Build Your Own Biscuit" selection. Two of my all time favorites are Butterbean's white gravy with thick chunks of sausage and their rich and tasty tomato gravy biscuits! Honestly, I had never had tomato gravy before, and now I'm a huge fan!
They also have new items recently added to their menu that my daughter and I both love. For one is the avocado toast. It's toast with a nice helping of guacamole, Everything Bagel Seasoning, and real bacon crumbs. My daughter doesn't eat bacon so we requested hers without, win win!
Oh, and becoming a local favorite that usually sells out is the sausage balls. If your wanting something to nibble while driving, reading or just while enjoying your beverage or choice, it's hard to beat the these little balls of breaded goodness!
While at Butterbean I had the pleasure of speaking with manager Danielle Ratliff. She was very enthusiastic about the future of Butterbean and how to serve her customers better. They offer dine in and delivery via both Tupelo 2 Go LLC and DoorDash Tupelo, MS. Also for good food fast a drive through window is ready to fill your order.
Danielle tells me that the drive through line is so popular it fills up quick. So to serve customers better they have devised a sort of curbside ordering system that is almost ready and will be implemented soon!
Danielle also introduced me to her favorite new menu item, the SEC Muffin. It's a large muffin stuffed with a thick slice of sausage, scrambled eggs, and completely covered in melted cheese! I have to say it my new favorite now also!
I'm told they are always on the search for new and tasty breakfast and brunch treats to offer the community, so check their social media often for updates and I'll see y'all there!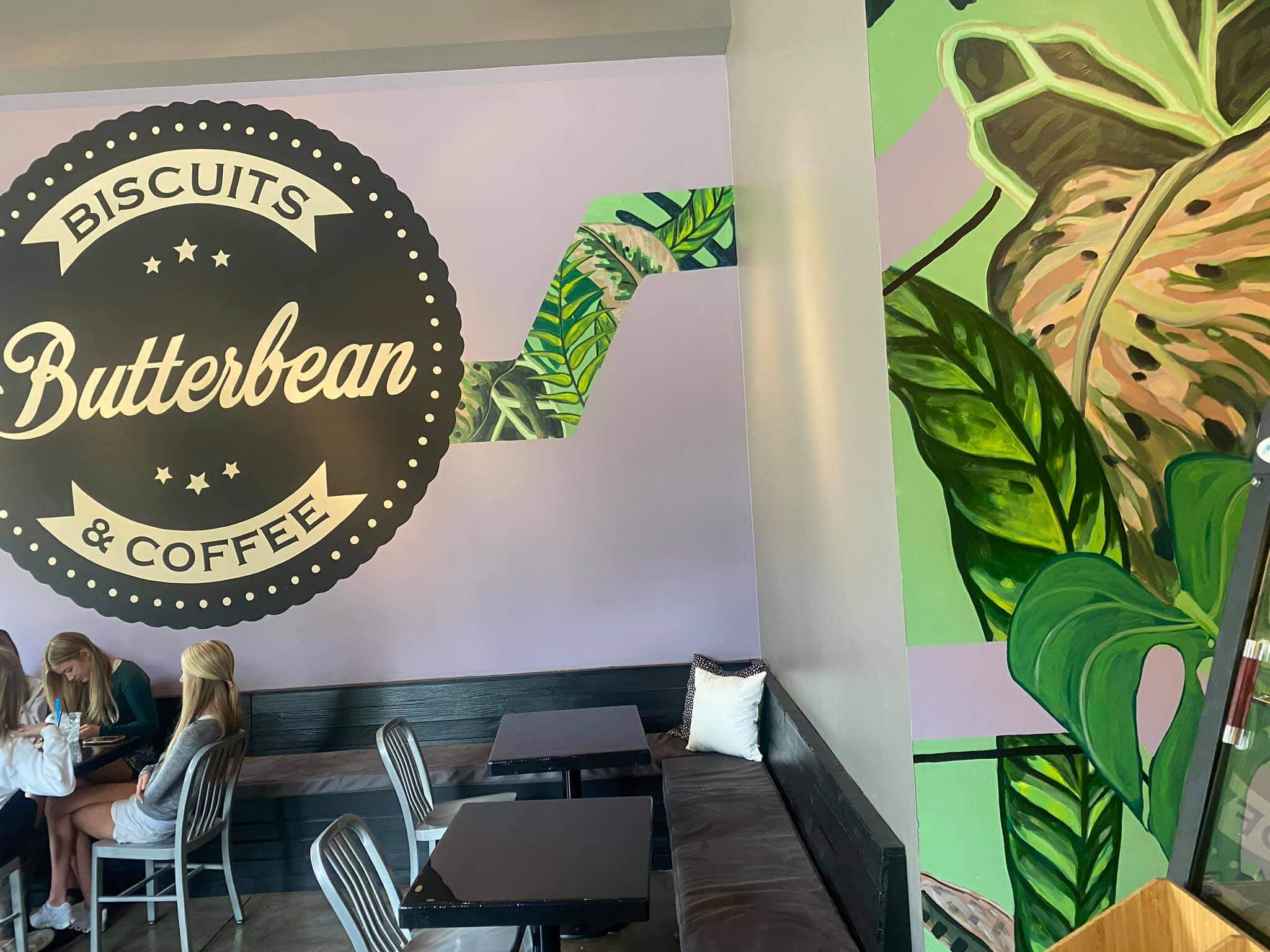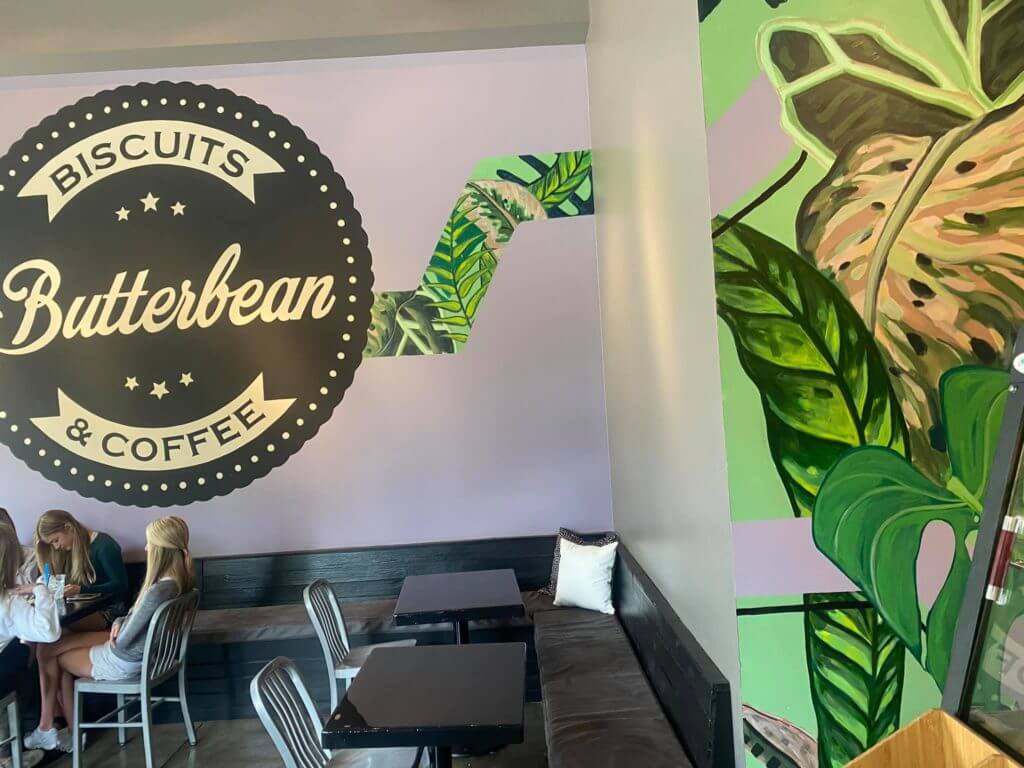 Visit my blog for events, contests, new restaurants, LOCAL Favorites, and their FAMOUS foods!
Help us grow our community @ Eating Out With Jeff Jones
* visit our page
* Click community
* Invite friends
* Like and share this post
Message me If you would like to have your restaurant, menu, and favorite foods featured in my blog. Over 18,000 local Foodies would love to see what you have to offer!
Facebook @ Eating Out With Jeff Jones https://m.facebook.com/eatingoutwithjeffjones
Instagram @ Eating Out With Jeff Jones
https://www.instagram.com/eating_out_with_jeff_jones/
Twitter @ Eating Out With Jeff Jones https://mobile.twitter.com/jeffjones4u
Support LocaL – LIKE • COMMENT • SHARE
http://www.eatingoutwithjeffjones.com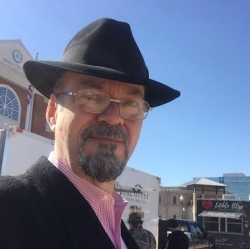 Latest posts by Eating Out With Jeff Jones
(see all)