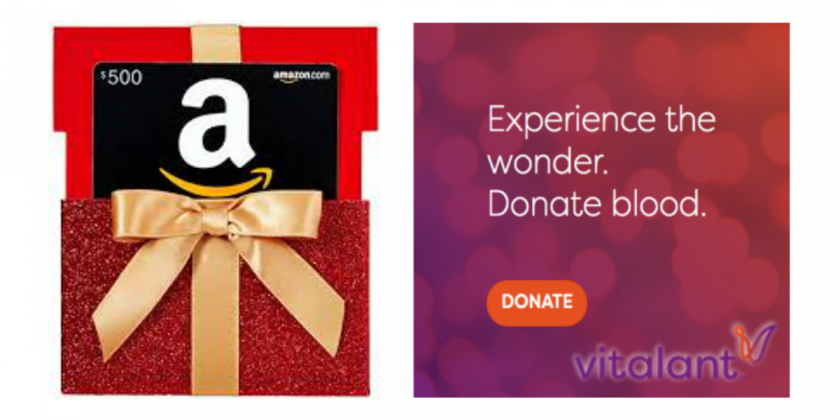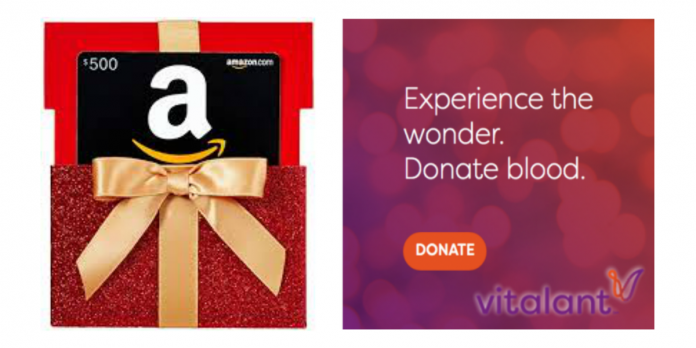 Receive a T-shirt & Chance on a $500 Amazon Gift Card
TUPELO, MS — From Vitalant:
Vitalant's mission to ensure blood is available to patients when it is needed doesn't stop during the holiday season. Vitalant needs the help of volunteer blood donors to help bolster the blood supply Dec. 15 through Jan. 5. This time of year sees over a 20 percent decline in blood donations, despite blood being used every two seconds in the United States. Blood usage tends to increase over the holidays due to an increase in travel and surgeries. Give blood and be the reason a patient gets to go home to their family.
All blood types are needed, especially type O and platelet donations.
Vitalant is asking donors to donate now to ensure that blood is ready to serve patients when it is needed. Vitalant relies on donors to donate regularly, especially during the holiday season when your donation is vital. Blood is needed every 2 seconds in the United States and the need stays constant, regardless of any holiday.
To ensure an ample blood supply, Vitalant is encouraging donors to skip the shopping lines and save lives with us. It's the blood already on the shelf that helps in an emergency. That's why it's crucial for Vitalant to maintain a safe and ready supply at all times. It takes up to 2.5 days to process, test and distribute each blood donation before it is delivered to hospitals. All blood types are needed especially type O, A-negative , B-negative and platelet donations.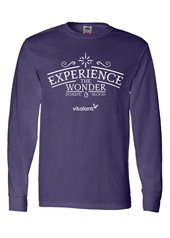 When you donate with Vitalant at the donation center — located at 4326 South Eason Boulevard in Tupelo — any time from Dec. 16 through Jan. 5, you will receive a long-sleeve "Experience the Wonder" T-shirt while supplies last. 

Additionally, one $500 Amazon gift card winner will be drawn EACH DAY from Dec. 16 through Jan. 5!
Let the best gift you give this year be the gift of life through blood donations. To find a Vitalant donation center visit vitalant.org or call 877-25VITAL.
Blood donation takes about an hour from check-in to refreshments. Donors can save about 20 minutes by completing their Fast Track Health History the day they donate. It's at vitalant.org.
Volunteer blood donors must be at least 16 years old, weigh at least 110 pounds and be in good health. Additional height/weight requirements apply to donors 22 and younger, and donors who are 16 and 17 must have signed permission from a parent or guardian.
Contact: Mitzi Breaux 
mbreaux@vitalant.org 
337-298-9342
About Vitalant: Vitalant is the nation's second largest community blood service provider, supplying comprehensive transfusion medicine services for nearly 1,000 hospitals and health care partners for patients in need across 40 states. Vitalant inspires local communities to serve the needs of others and transform lives through the selfless act of donating blood. Every day, almost 5,000 blood donations are needed to meet the needs of people throughout the country, and Vitalant's 780,000 donors supply 1.8 million donations a year. In addition to blood products, Vitalant offers customers transfusion services, medical consulting, quality guidance, ongoing education, research and more. For more information and to schedule a donation, visit vitalant.org or call 877-258-4825 (877-25VITAL). Join the conversation about impacting the lives of others on Facebook, Twitter and Instagram.
*United Blood Services and Lifeblood are now Vitalant*
Latest posts by MyLove Barnett
(see all)