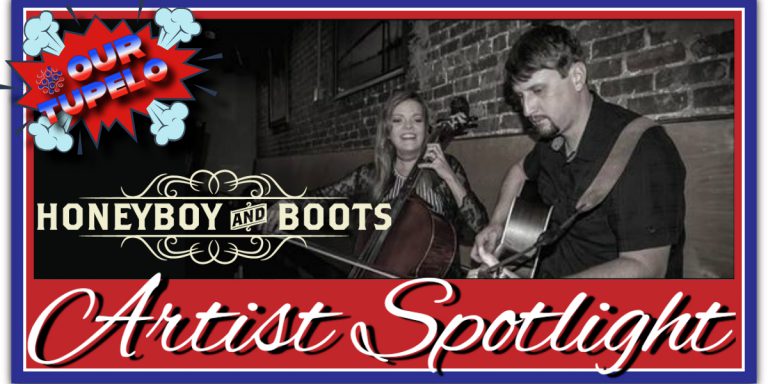 Band Name : Honeyboy and Boots
Genre: Americana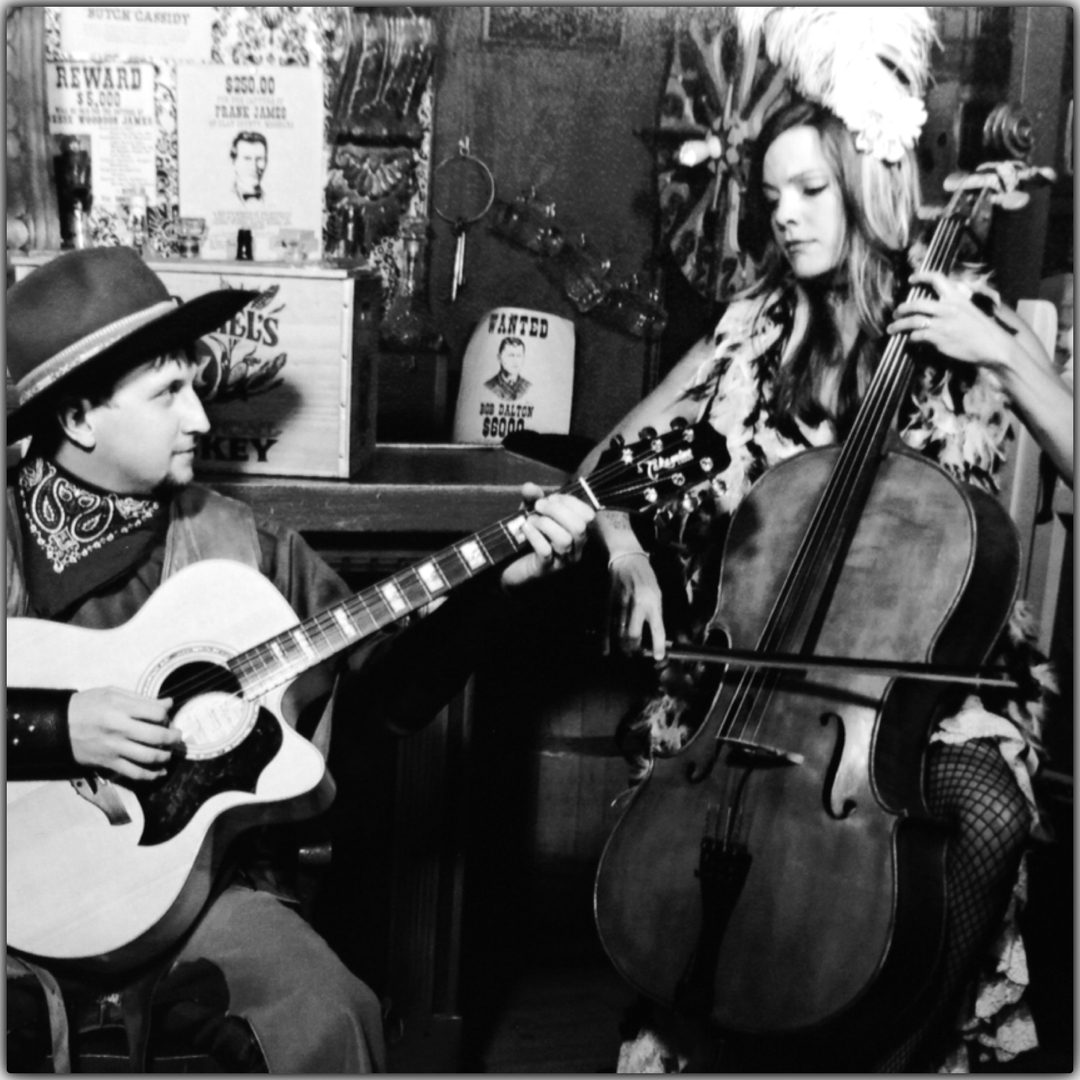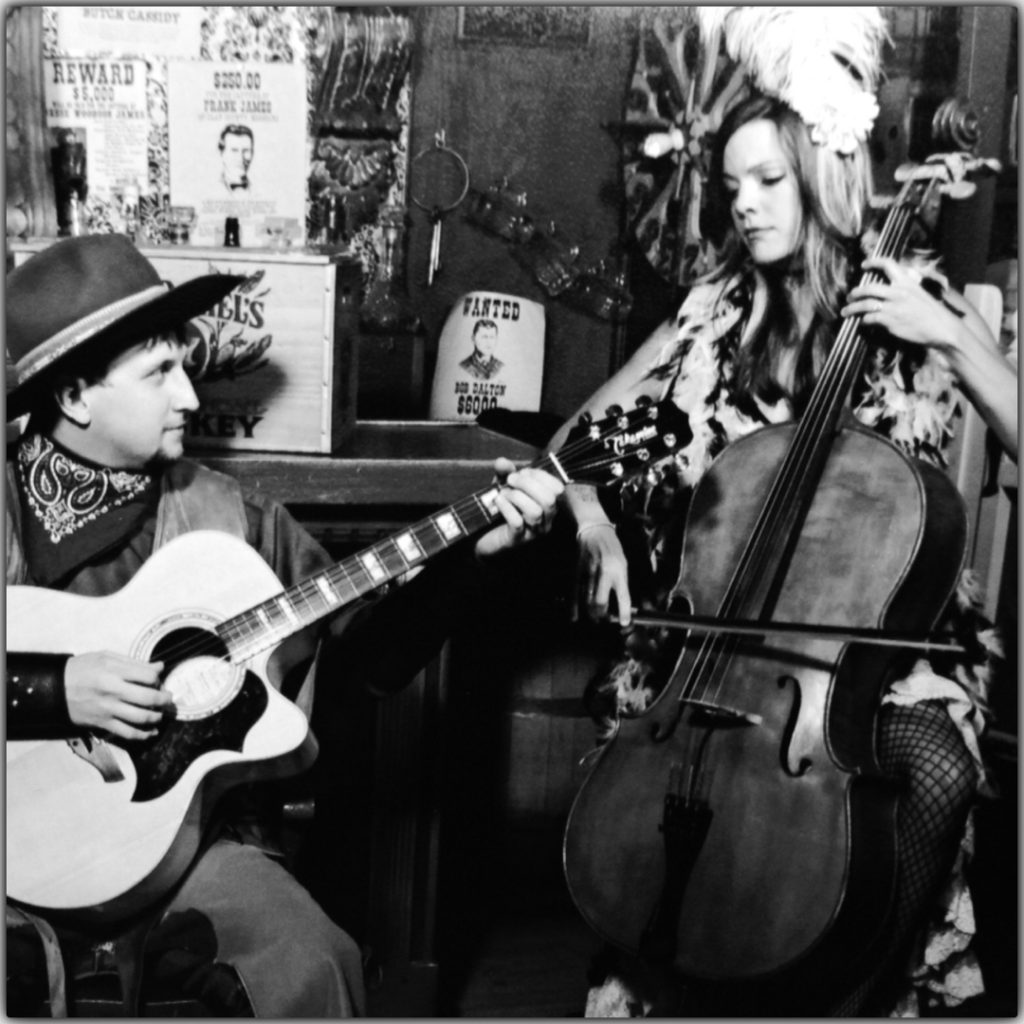 Honeyboy and Boots are a husband and wife, guitar and cello, duo with a unique style that is all their own. Their sound embodies Americana, traditional folk, alt country, and blues with harmonies and a hint of classical notes.
Drew Blackwell, a true Southerner raised in the heart of the black prairie in Mississippi. First picked up the guitar at fourteen, he was greatly influenced by his Uncle Doug who taught him old country standards and folk classics. Later on in high school, he was mentored and inspired to write (and feel) the blues by Alabama blues artist Willie King. (Willie King is credited for bringing together the band The Old Memphis Kings.)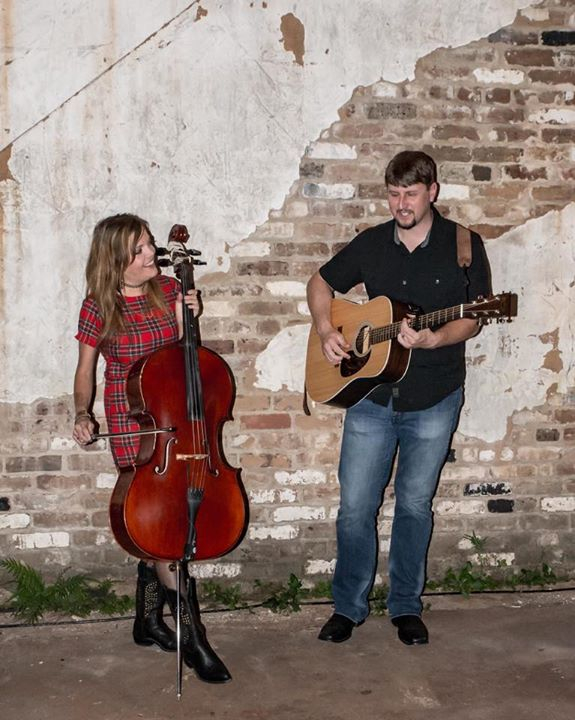 Drew has placed 3rd in the 2019 Mississippi Songwriter of the Year contest with his song "Waiting on A Friend" and made it to the semi finalist round on the 2019 International Songwriting Competition with his song "Accidental Hipster."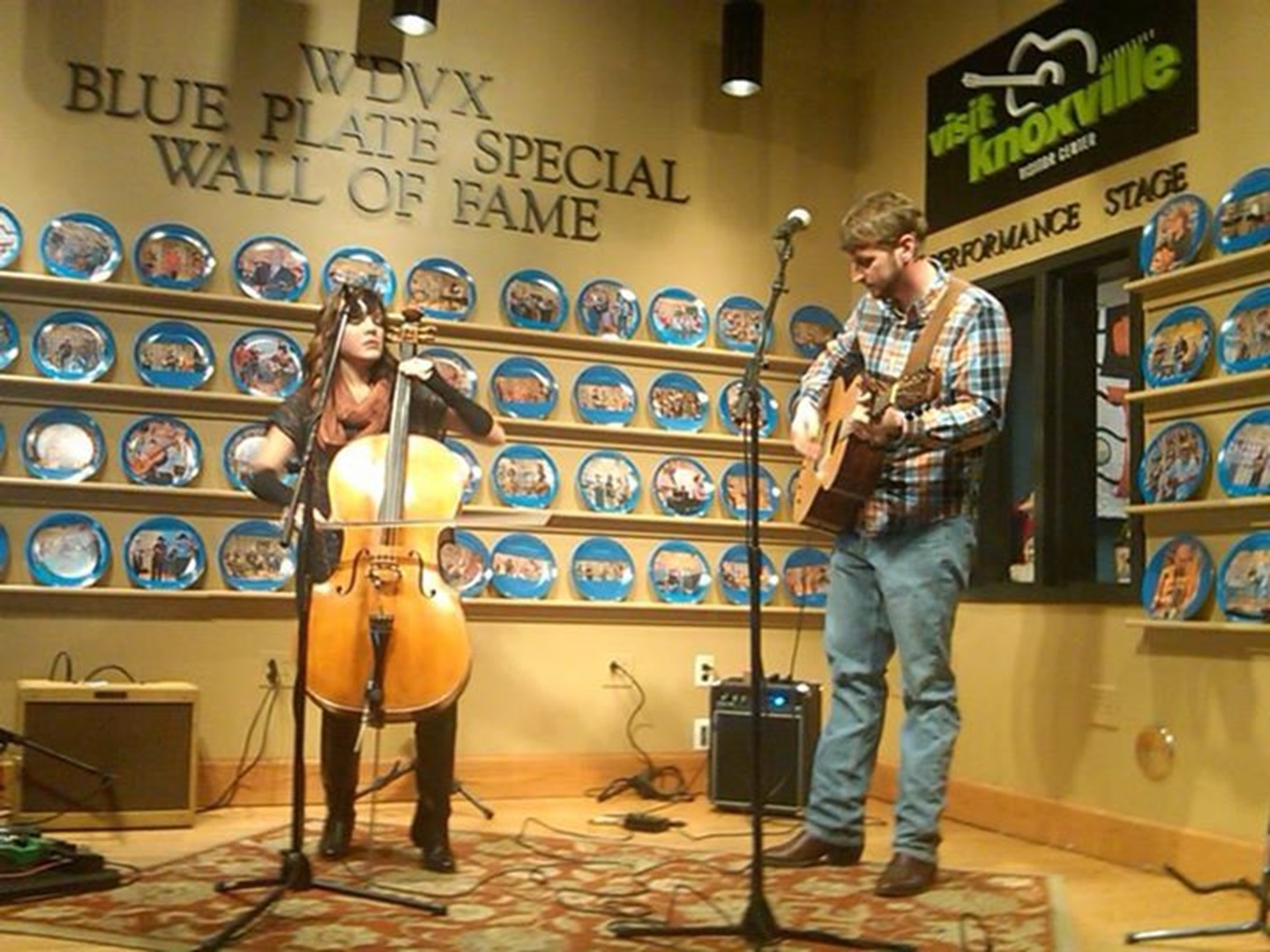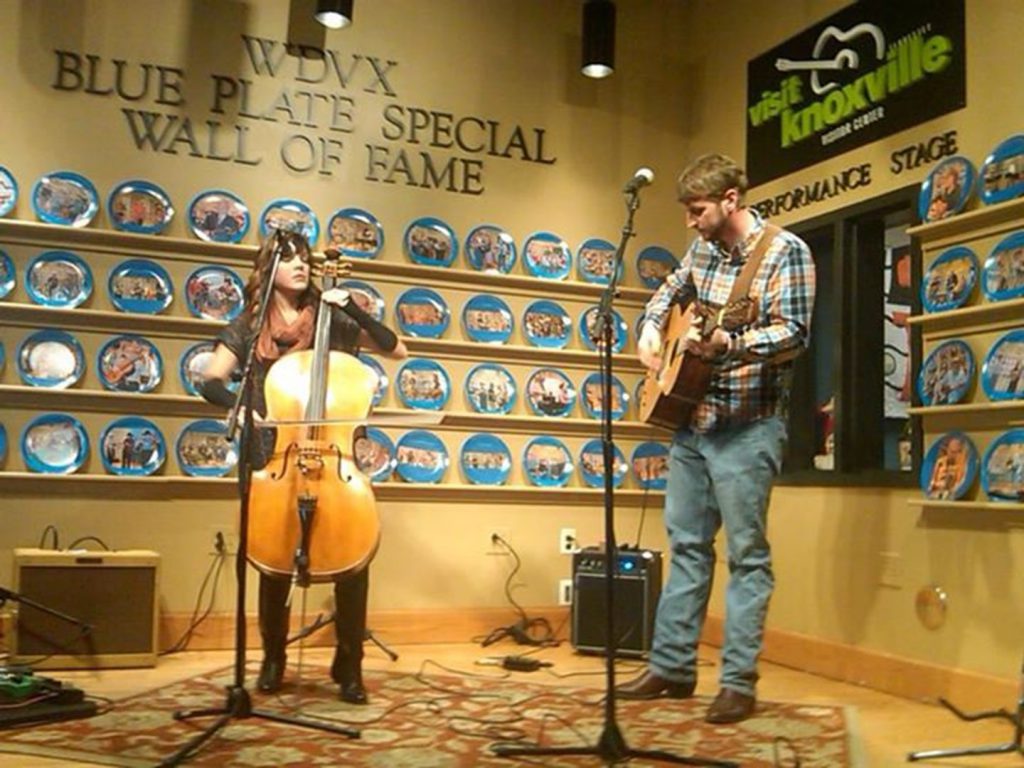 Honeyboy (Drew) can also be found belting out those blues notes as the lead vocalist for the Old Memphis Kings and begins everyday with a hot cup of black coffee!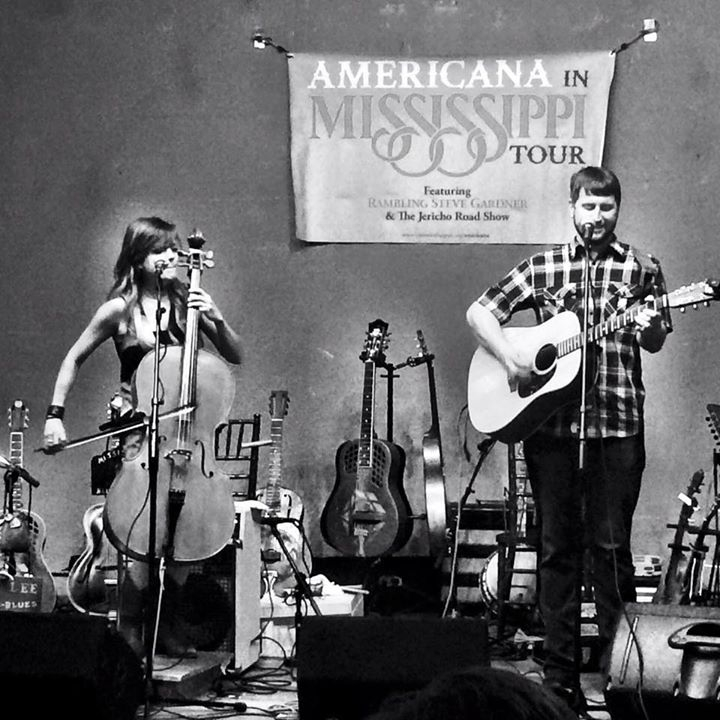 Courtney Blackwell (Kinzer) grew up in Washington State and comes from a talented musical family. She began playing cello at the age of three taking lessons from the cello bass professor Bill Wharton at the University of Idaho. Her mother was most influential in her progression of technique, tone quality, and ear training. Since traveling around much of the South, she has enjoyed focusing on the variety of ways the cello is used in ensembles. When she plays, you will feel those groovy bass lines making way to soaring leads create an emotional and magical connection between you and her music.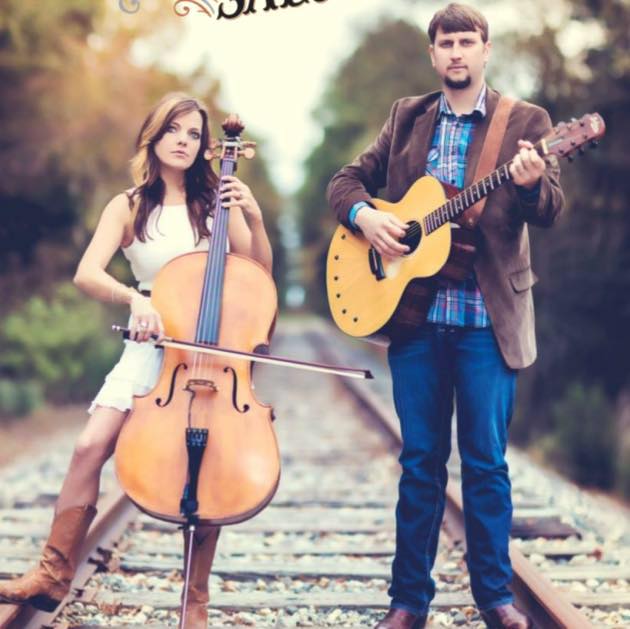 Courtney enjoys working in the studio, collaborating with artists and continuing to challenge the way cello is expressed.
They have opened for such acts as Verlon Thompson, The Josh Abbott Band, Cary Hudson (of Blue Mountain), and Rising Appalachia.
Honeyboy And Boots have performed at a variety of venues and festivals throughout the southeast, including the 2015 Pilgrimage Fest in Franklin, TN; Musicians Corner in Nashville; the Mississippi Songwriters Festival (2015-2018); and the Black Warrior Songwriting Fest in Tuscaloosa, AL (2018-2019). They also came in 2nd place at the 2015 Gulf Coast Songwriters Shootout in Orange Beach, FL.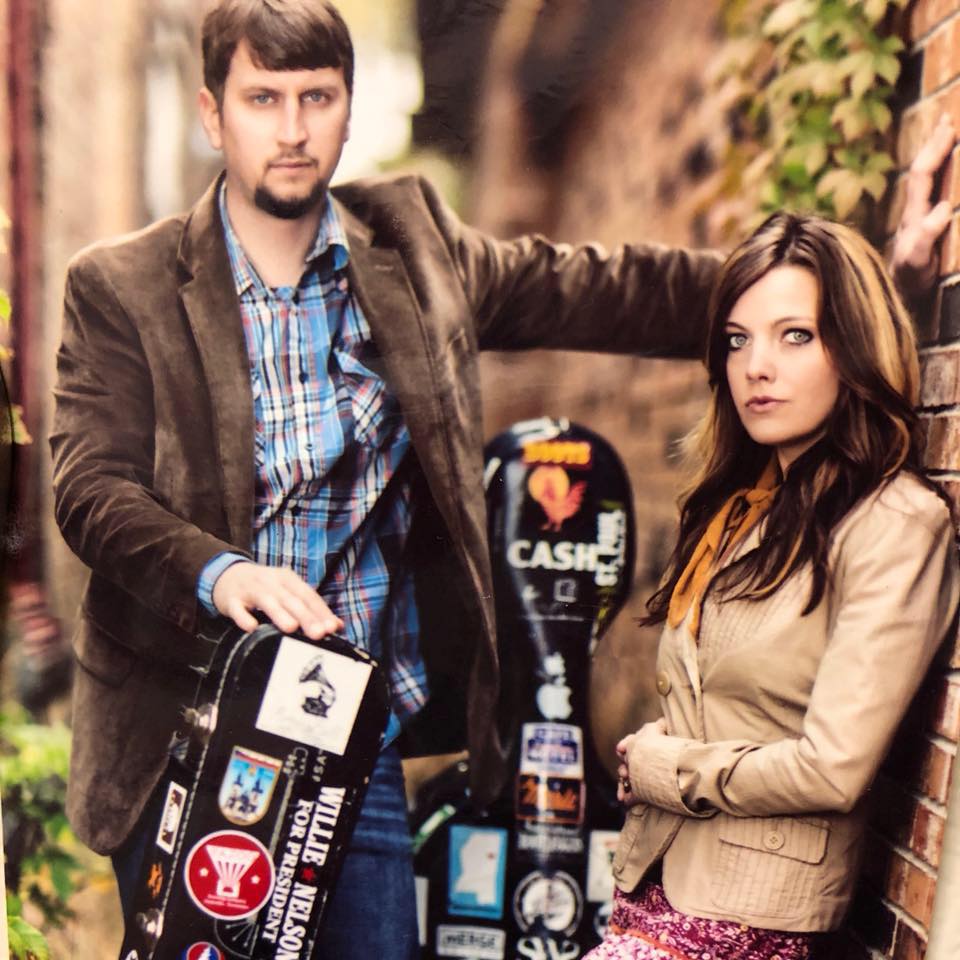 They have two albums, Mississippi Duo and Waiting On a Song, which are available on their website, iTunes, Amazon, and CD Baby.
The duo also just released their fourth recording: a seven-song EP called Picture On The Wall, which was recorded with Anthony Crawford (Williesugar Capps, Sugarcane Jane, Neil Young). It is now available on Spotify, Itunes, Google Music, and CD Baby.
Who or what would you say has been the greatest influence on your music?
My Uncle Doug, because he began to teach me guitar and introduced me to a lot of great older country music.
Favorite song you've composed or performed and why?
"We Played On" because it's about our family reunions, where we would sit around and play guitar and share songs.
If you could meet any artist, living or dead, which would you choose and why?
Probably Willie Nelson. He's my all time favorite.
Most embarrassing thing ever to happen at a gig?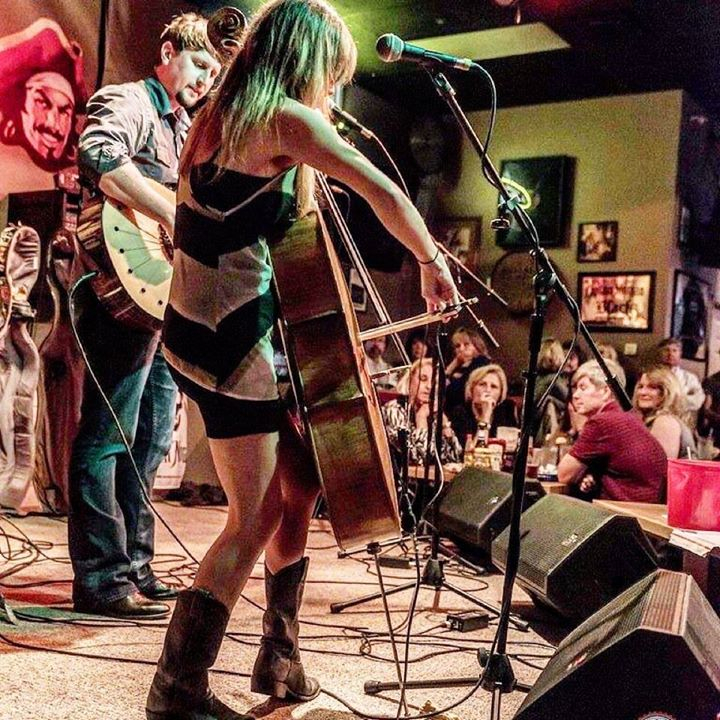 A guy fell on top of me while I was performing. I was sitting down. He busted a big hole in my guitar.
What was the most significant thing to happen to you in the course of your music?
Getting to perform at Musicians Corner in downtown Nashville. Probably the biggest crowd we've ever been in front of.
If music were not part of your life, what else would you prefer to be doing?
I don't know, maybe fishing or golf.
Is there another band or artist(s) you'd like to recommend to our readers who you feel deserves attention?
Our friends, Sugarcane Jane. They are a husband/wife duo from the Gulf Shores area. Great people and great artist.
---
Interested in seeing your own artist profile highlighted here on Our Tupelo?
Simply click HERE and fill out our form!
Latest posts by MyLove Barnett
(see all)