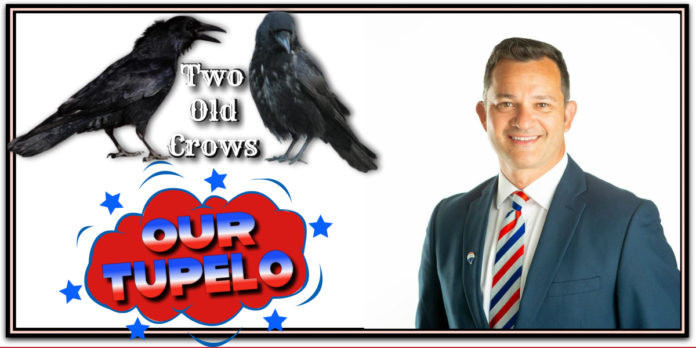 When we moved back to Itawamba County, we searched endlessly for a new home. We scanned the newspapers, Internet, and followed every sign we saw that had the words, "For Sale by Owner" written upon it. It was a daunting task and I dare say that neither of the Two Old Crows found much pleasure in their house hunting adventure. In fact, we found it frustrating and disheartening.
I will confess that once we decided to go the agent route, we went through a quite a few realtors. I know that is not how you are supposed to do it, but I just never felt comfortable with some of the ones we had spoken with. The homes they showed us were either way above our price limit, or in locations that were unthinkable.
I vividly remember the first young realtor we called. From the get-go, I had issues with him. For one, he was not very enthusiastic about showing us homes. Next, I specifically told him I wanted to be in the city and he took us to one home so far out in the county, I questioned whether or not we would ever see the city lights of Tupelo again. (I could have sworn I saw Jimmy Hoffa and Elvis trudging along in one of the cornfields that surrounded the place.) Finally, he took us to an overgrown home (at least it was in the city) that had more problems than Common Core. I remember him saying, "This is a nice house. It just needs a little TLC." I wondered if TLC, in his vocabulary, meant The Loan Company. In order to correct all of the ills in this house, we would have had to beg the bank to extend our loan by literally tens of thousands of dollars. We loved the floor plan of the house, but like I said, there were a lot of things wrong with it. I asked him if he thought the seller would repair a number of the wrongs, and his reply was, "I seriously doubt it." He never offered to ask the owner and acted as though he would not have if we had asked him to. No. This young man was NOT the realtor I needed or wanted. And you know what? He never followed up with us, which confirmed he was not our guy.
I prayed. I prayed a lot. I prayed that God would put us where we needed to be. I prayed for guidance. I prayed for a realtor that was truly interested in helping us. Weeks went by and we continued to scour the Internet hoping to find the perfect home on our own, but every street we turned down was disastrous. So, I prayed some more. I prayed God would again, put us where He wanted us to be, and I continued to pray for a realtor who was truly interested in helping us.
Soon after, we crossed paths with another agent. This young lady could have replaced the Sham-Wow guy. You remember him, don't you? He was the overly energetic fellow on the infomercials. When she showed us houses, I felt like I was back at Hooks High School in the Pep Squad. Her enthusiasm in finding and showing us homes was dynamic. I just knew she was the one and she would find a perfect nesting spot for the Two Old Crows.
However, sometimes too much of a good thing can be a bad thing. Over the coming days and weeks, we whipped through homes like a Texas tornado. I would point out issues with each home and she would reply, "Oh, come on! Where's your sense of adventure? Think of it as a fixer-upper! That hole in the ceiling would make a great sky light! That crack in the foundation? All of the houses in Mississippi have those. It's no big deal." It was a big deal, though. Some of the cracks in the foundation were so big, it reminded me of what Moses might have seen as he watched the Red Sea part!
I was so exhausted and confused by the end of the day, I did not care if we found a home or not. And so, that Saturday night I dragged myself to my bed, and with tears running down my cheeks, I prayed.
On the following Monday morning, I found myself once again surfing the Web attempting to find a suitable home. As I clicked through the mass of online pictures, I was drawn to this cute little house sitting high upon a hill. I read the specs on it and then I called the listing agent. His name was Keith Henley. The moment he answered the phone, I knew my prayers had been answered. He was pleasant, well-mannered, kind, and willing to meet me at the house within the hour.
When I arrived at the house, Keith was already there. I was met with a broad smile and firm handshake. I knew immediately he was our guy. Though this particular house was not the one I had hoped it would be, he left with a mental and written list (and it was a LONG list) of things we did and did not want in a home.
When I pulled out of the driveway, I called my husband and screamed (literally), "I found the one! I found our guy!" He was skeptical at first because I am not your average house buyer; I am picky to a fault. He knew this young man was in for a ride, but little did either of us realize, this agent was saddled up and ready. He was not pushy. He was positive he could and would find the home we wanted. He listened. He cared. He was a diligent worker. He was our last and life-long realtor.
For the next month, he searched, he showed, and he narrowed his list. We saw a multitude of homes in the Tupelo area, that were, in some way, what we were hoping to find. By this time, he knew me well. I remember walking into one beautiful home and instantly smelling CAT. Oh, I hate that smell (plus I am allergic to them). All I had to do was give him 'that look' and we were zipping out the door and to another location.
The other Old Crow suggested we go back to one of the homes the first realtor had showed us. I reluctantly agreed. This was the place the realtor assured us the owner would not make any repairs; the overgrown one. This was the home with the four-foot-high lawn, with leak marks covering the ceiling in almost every room, and with BB gun holes in the windows. There was so much wrong with this house and I knew we did not have the resources to repair them all and live comfortably. But, being a trooper, (he had to drag me there) I made a second trek to the Herman Munster House.
Once we were inside, I looked at Keith and said, "The other realtor said the seller would not fix the windows, the ceiling, the roof; probably nothing at all."
"Well, make a list and I will ask him," Keith said smiling.
With those words, a whole new world sprang forth. I walked through the house making a rather extensive list and envisioning what this old house might look like if it were in tip-top shape. I loved the floor plan and the location and the other Old Crow loved the price. Keith took my lengthy list back to his office and the games began. After weeks of working with the seller, he agreed to fix the majority of issues we were concerned about. After a few more weeks and multiple trips to and from the property, we signed a contract. Keith took these Two Old Crows by their wings and the process, though tedious, was as pleasant as the purchasing of a home could be. Within a few weeks of moving in, the Munster House became what we now lovingly call Ashley Cottage.
We have lived in our home for the past six years. I can honestly say that we made the absolute right choice in homes and in realtors. Our neighborhood is small. The neighbors are nice. It's quiet. The grandchildren love it, and so do we.
Some would say that we just got lucky in finding both Keith and Ashley Cottage. Maybe luck did play into it, but I firmly believe these Two Old Crows were divinely led to Keith Henley, and for that I am grateful.
Prayer WORKED, and so did Keith!
During the entire buying/selling ordeal, he never failed to have a smile on his face, he always answered my calls and texts (and there was an abundance of those), he would always assure me that everything would be fine, and he worked non-stop FOR and WITH us.
He was, and will always will be Our Guy.
If you are looking to buy or sell your home or property, give Keith a call. He's YOUR guy!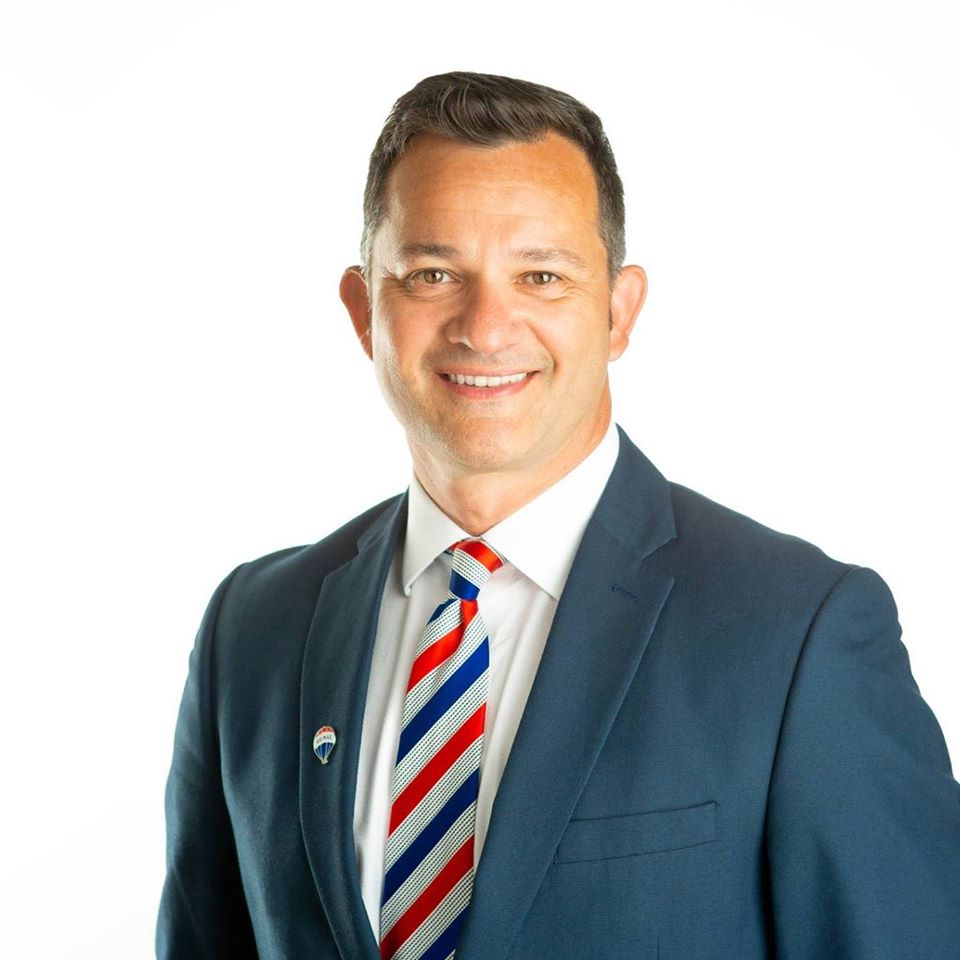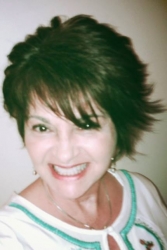 Latest posts by Wanda Anderson Pearson
(see all)