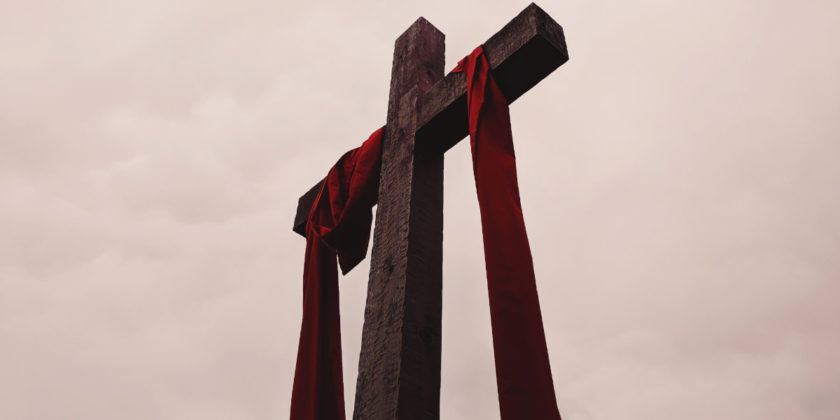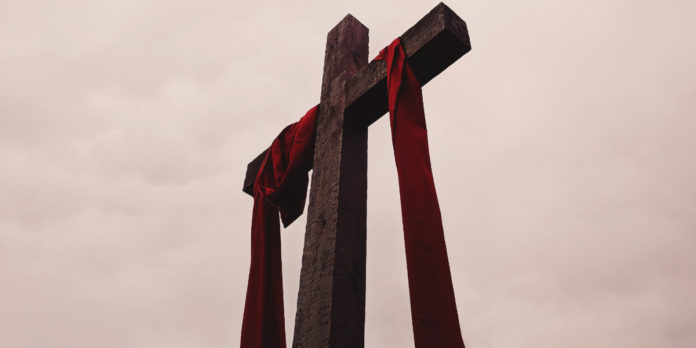 Easter 2020 was unlike any Easter I have ever experienced.  It was the first time in 60 years I was not seated in a church pew.  It was the first time in many years I have not bought and worn new spring attire.  It was the first time in 13 years our grandchildren were not sitting in church with us.  It was the first time I was not seated at a table brimming with a feast and my family members. Weeks before this most Holy of holidays, it was not really well with my soul. I had always relished this time of being surrounded by family, and going to church.  And truthfully? I did not know if I could bear the absence of it all.  
Though this year was not a lot of what I had always experienced, it became something I needed. In years past, the bulk of my Easter festivities transpired mostly on Easter Sunday, but not this year. This year, I spent seven full days in steady prayer and preparation, celebrating the life, death, and resurrection of our Lord; not just one single day.  
My Monday began by watching our church's daily devotionals; they were all so wonderful and inspiring.  Then, one devotional led to another, and another, and another; I suppose I must have watched six or seven different services on this day!
We Zoomed our Wednesday night Bible Study and it was so refreshing to see our church family face to face.
Thursday brought with it continued devotionals, and Friday, many of our local pastors teamed up and supplied us with studies on last seven words of Jesus. These lasted, on and off, most of the day. 
On Silent Saturday, our church held an online, candlelight vigil which was both beautiful and meaningful.
Then, on Super Sunday, the day our Lord rose from the grave, our church had three services, all of which I watched with much anticipation and joy.
Later in the day, Andrea Bocelli gave a concert, Music for Hope, Live from Duomo di Milano on YouTube.  The scenery and song were absolutely breath-taking.  
What a gift to have a church that cares and watches for their flock as closely as ours does. How glad I am we have technology that makes it possible to continue our worship outside of our beloved church house. How delighted I am that not just our church, but so many hundreds of others, have mastered the art of online worship. How grateful I am that I am able to spend so many hours hearing the scriptures and watching services from other denominations.
I phoned my sweet mama early Sunday morning to wish her a Happy Easter. When I asked what she was doing, she answered, "I'm just sitting in my room all by myself."
She quickly followed that statement with, "No, that's not true. The Lord is sitting here beside me."
That's just one of the many, many reasons I love her so much. No matter what the situation is, I know she has such a closeness with the Lord, she is never alone, nor is she afraid. She, at 96 years of age, continues to inspire me and strengthen my own walk.
Throughout the day I was blessed to speak with each of my siblings, and I received multiple texts, family Easter pictures and projects, and glorious photos and videos of both my sister's beautiful yards, which were blooming wildly with a fresh array of seasonal flowers.
The grandchildren and I Facetimed, and though it was not the same as having them in our home, it was surely a welcomed and beloved time. Later in the morning, the weather became quite dicey. Hail, tornadoes, and heavy rains were running rampant throughout the entire state. In the midst of all of this, my granddaughter sent me a text and a blurry photo of her wearing a bicycle helmet. I could tell it had been taken from inside her closet.
Her text read, "The tornado sirens are going off. Pray for us."
I quickly texted her the reply, "Do not worry. I have been praying over both you and the weather since yesterday. You are covered by Him. All will be well."
And praise be to God, all was well for my entire family. I love so much that my grandchildren never hesitate to ask me to pray for them. I love that they know and have a closeness with God, that they know prayer works, and that know without any doubt, God answers them. I am also thankful they are aware that this grandmother prays over them without fail, over every detail of their lives, each and every day and night. That, my friends, has made a bond between us that can never be broken. How blessed I am, indeed!
No, Easter 2020 did not turn out as I planned many months ago, but for me, it actually turned out better.
It was a time of solitude, yes, but it was also a time of much needed worship; deep worship. I shed tears of sadness, of gratitude, and of joy. I sang hymns along with those I listened to and watched on the television and Internet, and as I sat alone strumming my ukulele, and more importantly, while on the telephone with my sweet mama. I focused more on Christ and his sacrifice during this week of stillness. I talked to Him more often. I listened for His voice, and in many, many ways, I heard it more clearly than I ever have.
It was a week of learning and of love. It was the Easter I needed.  It was the time I needed.
And I pray that it was the time you needed as well.
In retrospect, Easter 2020 ended up being…VERY well with my soul. I hope it was with yours too.
Love y'all.
Be safe and social distance.
Wash your hands and wear your masks.
Keep the faith.
Be joyous.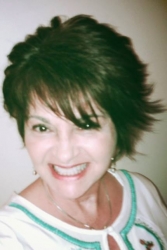 Latest posts by Wanda Anderson Pearson
(see all)