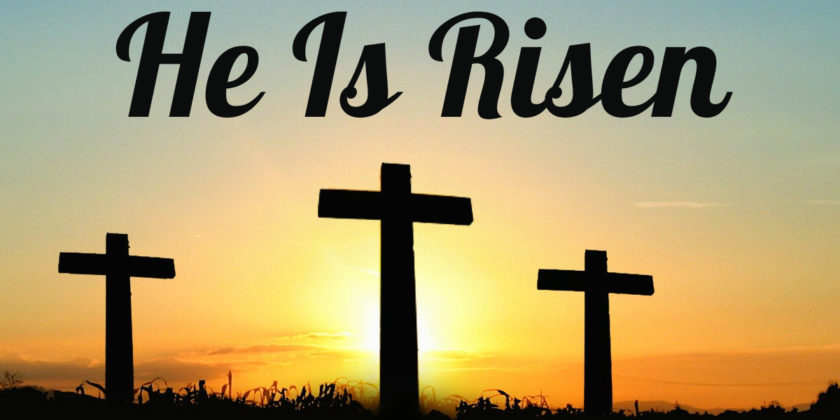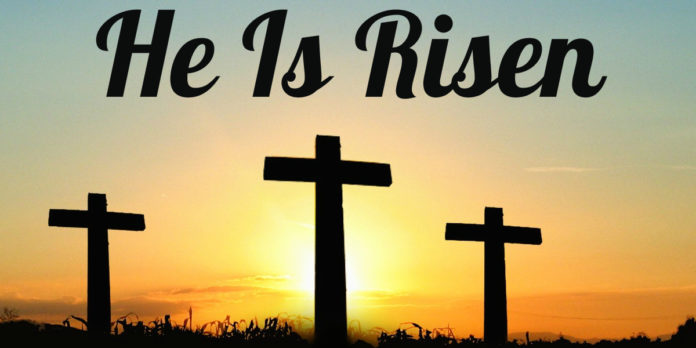 Well, it's almost here — Easter 2020. It comes as no surprise to me that this virus has, for the United States, peaked during this all-important season.
For Christians, Easter is not merely about the rabbit, the eggs, the new clothes, the baskets filled with treats, or the noontime feast; it's about Jesus rising from the tomb.
It's a joyous celebration for Easter people. One that holds meaning beyond meaning, and one that, literally, gives us new life. So, why wouldn't Satan pick this time to rear his ugly head on a grand scale?
You see, Satan wants us to give up. He wants us to experience fear and doubt. He enjoys seeing us boarded up in our homes, isolated from our churches and from those people we love so dearly.
He revels in testing us, and he relishes the fact that most of us are experiencing a little fear of the unknown right now.
Think about it. Fear takes us away from where we truly should be; kneeling down at the feet of Jesus, communing with Him, praising Him, and thanking Him. Our grief, suffering, and pain makes Satan joyous.
I don't know about you, but as for me, I flatly refuse to let the ole Devil take away my Easter joy!
I won't let him diminish my spirit, and I absolutely will NOT let him take away from me the fact that I am one of the Easter people — those who have hope because of Jesus Christ.
Nope. Not going to let it happen. I will do my best not to hang my head in despair, especially when Jesus loved me enough to hang on the cross.
No, Easter 2020 will not be the same without the grand kids waking up early to see what the Easter bunny brought them.
No, I won't have the delight of seeing them all dressed up in their spring outfits.
No, I won't have the pleasure of walking inside our church with them, listening to our magnificent choir, shaking our preacher's hand, sharing smiles and hugs, or giving thanks for His sacrifice surrounded by my friends.
No, this year it will just be the Two Old Crows and Zoe the Wonder Dog.
It will be quite a change from the past 60 years. But you know what? Though we won't be going to God's house on Easter morning, I know for certain that He will be in mine. In fact, He will be in everyone's house.
I take comfort in that — and you should too.
No matter if you have an 'Old Crow' living with you like I do, or if you live alone, the Lord is going to be present IN YOUR HOUSE — whether you are watching church services on television or the Internet, listening to your preacher on the radio, or reading the Easter message from your Bible. He will be there with you!
If you are under the weather and are not able to worship in any of those ways, guess what? You will have the absolute Greatest Physician sitting right beside you.
One of the best things about being one of the Easter People is knowing I will never EVER be alone, no matter what my circumstances may be, and no matter where I am! And all the people said," AMEN!"
Even though it won't be the same as in years past, there are a few things I plan to do to make this Easter a joyous one. The first thing I will do, as I do every morning, before I even put my feet on the floor, is thank God for letting me see another of His glorious days. Saying those words aloud gives God the gratitude He deserves, and it makes me a more grateful person. I love knowing that my mission here is not yet finished; that I have been given another opportunity to help someone, one more chance to tell my family I love them, and a moment or two to just 'be'.
If the morning is sunny, I will have my coffee on the back porch. If it's raining, I will have coffee under the cover of the front porch. I will watch the birds frolic. I will watch the sky. I will take in all the sounds. I will wave at those who pass by on the street. I will look at the budding trees and my neighbor's beautiful azaleas. I will talk to God and thank Him for this day. And I will be joyous.
Now, I don't know about you, but during this quarantine, I have been quite the free spirit as far as my appearance goes. I have not worn makeup. I have a LOT of gray and unmanageable shaggy hair. I have been wearing my most casual clothes; the ones, once upon a time, I would have been mortified if anyone saw me wearing! Only tennis shoes or house shoes have donned my feet. Of course, it goes without saying, but I will say it anyway as I am certain some of you may be questioning it: I DO still practice good daily hygiene! EVERY day!
But on Easter, the day will be different. I will dress in my Sunday best. I will style my hair and attempt to tame all of those crazy, solid white strands. I will wear lipstick. I will daub on my favorite perfume. I will squeeze into my cute, but uncomfortable church shoes. And then, I will watch our church's service on television. I will listen. I will pray. I will sing. I will give thanks. And I will be joyous.
After services, I will call my mama. Who knows? We may even sing a few songs — aka make a joyful noise.
I will text and/or call and talk to each of my siblings, check in on a few of my neighbors and friends, from a distance, of course, and then Facetime my precious grandchildren.
After lunch, the other Old Crow and I will probably take a short drive through town and look at some of the many perfectly manicured lawns and admire the beautiful spring flowers. They are in abundance this year as people have actually had time to spend working in their yards!
After our drive, I will more than likely hide a few plastic Easter eggs. Yes. You read that correctly. I will hide my own eggs. Chances are, I won't remember where I put half of them in the first place, so the hunt will more than likely take the better part of the afternoon. I will find a few brightly colored eggs on this day, and the remainder will be found during the heat of summer, or, perhaps next Easter. I will laugh at my forgetfulness. I will scratch my head in wonder. And I will be joyous.
The point in this? Well, there are a few.
First, remember that no matter where you are, you are NEVER alone.
Second, give thanks in ALL things; yes, even in a quarantine situation! Think of it like this: You aren't STUCK at home; you are SAFE at home!
And most importantly, no matter what the weather is like outdoors on Easter, the SON is going to shine!

Take that, Devil!
Six feet back! BOOM!

I love y'all!
Be safe!
Wash your hands and wear your masks!
Give thanks!
Be joyous!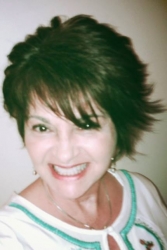 Latest posts by Wanda Anderson Pearson
(see all)