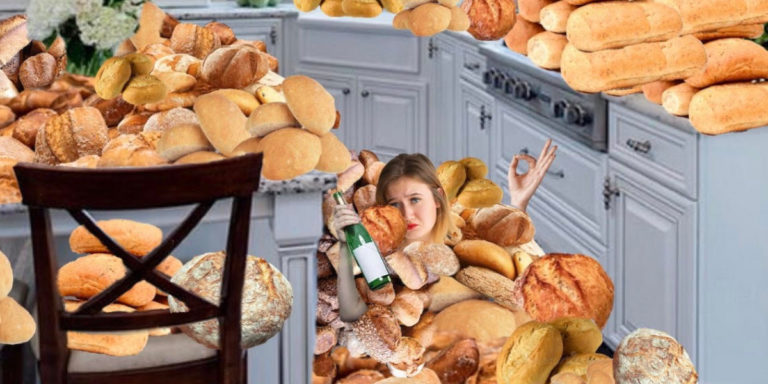 TUPELO- Ever since Mississippi's governor issued a shelter-in-place order earlier this month, most of the state's residents have made themselves scarce, staying home in quarantine and only leaving when absolutely necessary. That's why when no one saw Deidra "De De" Moorhead for over a week, nothing seemed out of place.
"We just thought she'd hunkered down like the rest of us," says friend Paula Briggs. "But when she missed her second straight Zoom happy hour with the girlfriends, we knew something wasn't kosher. De De don't miss happy hour."
Police were sent to Moorehead's home for a wellness check, where they heard a muffled cry for help. Upon entering the house they found Moorhead alive, albeit weak, penned under a mountain of stale homemade bread.
"Everyone on Facebook was posting pictures of their quarantine bread they made, so I thought I'd try it to stave off the boredom of social isolation, says Moorhead, "but I kept on getting bored so I just kept on baking more bread. I don't eat carbs, and I couldn't give it to anyone cause we're supposed to stay away from people, so it just piled up. I guess I let it get out of hand."
Police say she's lucky to be alive.
"I didn't eat for three days, but the longer I laid there beneath the crushing weight of my own sourdough, the weaker I got. I eventually had to break my no-eating-carbs rule since that was all I had access to. When I got thirsty I managed to throw a roll and knock over a bottle of wine I had sitting on the counter that I had been saving for Zoom happy hour. I may not eat carbs, but I sure will drink them. The police came at the right time because Mama is out of wine!."
Moorhead did say that one positive thing came out of the incident.
"I couldn't call for help because my phone was too far away. I was filming a Tik Tok dance on it when I accidentally knocked the bread mountain off onto me. So I got the whole thing on Tik Tok. I'm going to go viral! Follow me @FineWine79!"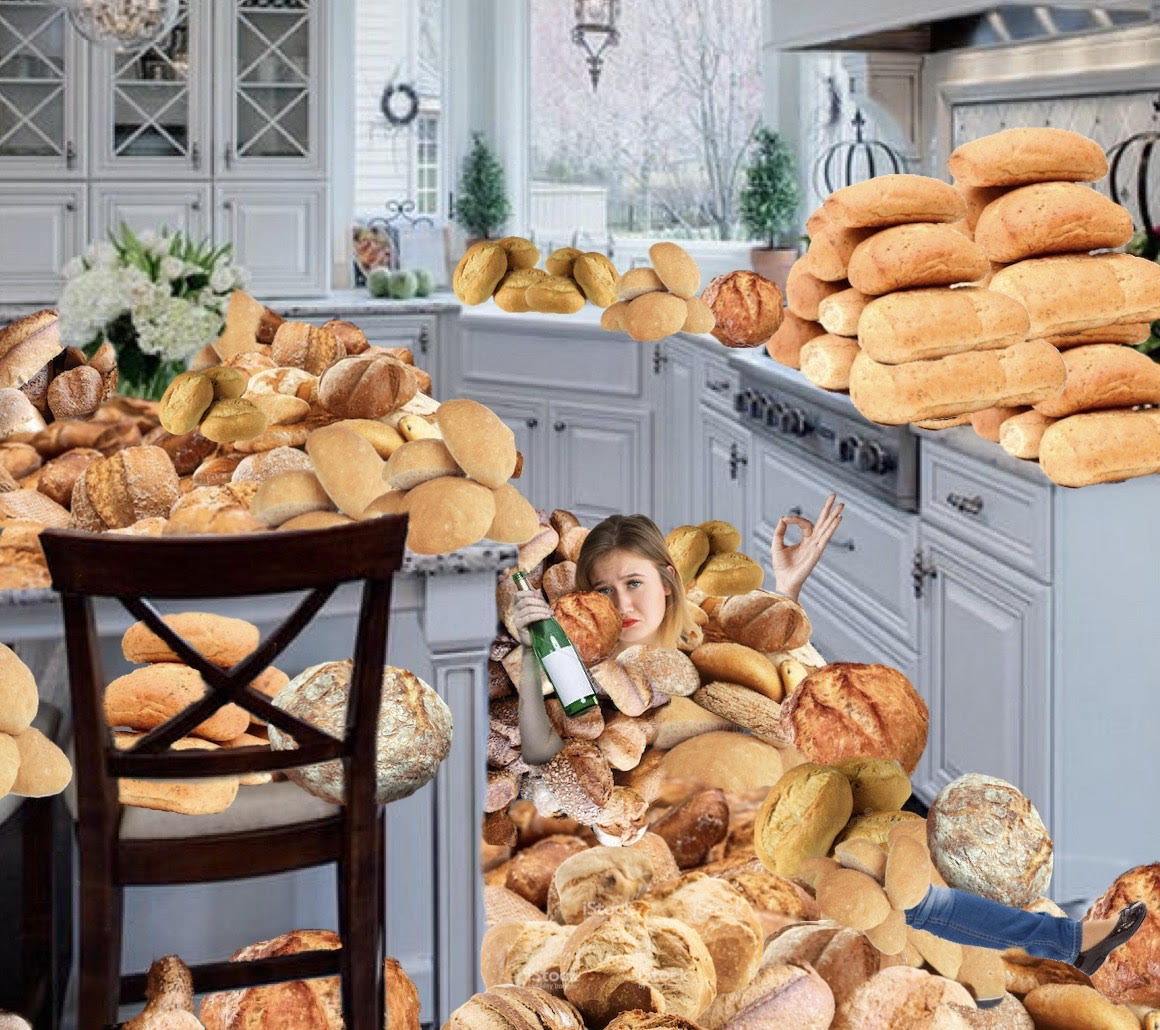 Latest posts by Zach Bragg
(see all)