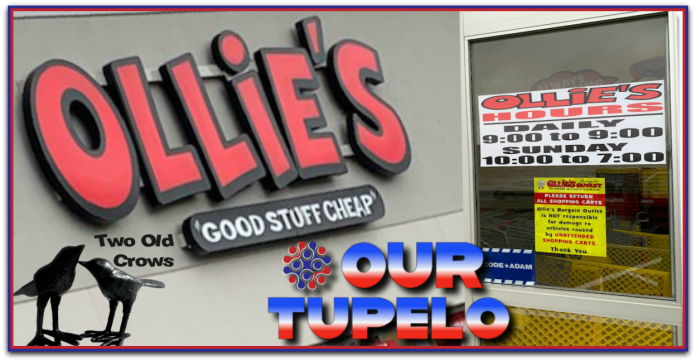 At long last, Tupelo has an Ollie's Bargain Outlet! I am doing a major Happy Dance! Why? Well, if you are asking that question, then you, apparently, have not been inside one of these incredibly delicious stores.
My first trip to Ollie's was a year and a half ago when I was in Hattiesburg. Then, this past year, I frequented the Ollie's in Little Rock. But now? NOW, I have an Ollie's a mere 15 minutes away. Hooray!!!!
Ollie's Bargain Outlet is filled with a plethora of 'good stuff cheap,' so it is written under their banner — and so say I.
To me, Ollie's is like a cross between a discounted Wal-Mart and a surprise party; the prices are great, but you never know what you are going to find until you get there.
Let me start with their book section. It. Is. Amazing! They have a lot of popular Christian books, Bibles of all kinds, Bible cases, and inspirational reading materials, all deeply discounted. Seriously discounted. An example, you ask? Here's one for you: Today they had the book, Jesus Today, a follow-up of the book, Jesus Calling. The book is bound in lavender leather and nicely embossed with a beautiful design. I actually bought two of these for Christmas gifts this past year. Ollie's price is less than $5.00! The Bibles range in price from $10.00 up to $29.00. Many of them offer larger print, making them perfect for anyone who might have difficulty reading the smaller print Bibles.
Their blank journals are beautifully designed and only cost $2.99! What a wonderful little happy gift these make! (Teacher Appreciation Week alert!) And on the flip side, teachers can snag one of those unusually pricey coloring books for a mere $1.49! How about that for a good behavior incentive prize? BOOM! Note: BOTH of these make great gifts for your elder friends. Who doesn't love to color?
Oh! And did I mention you get FREE coffee while you shop? Hey, it's like going to one of those big book stores that house the high-priced coffee shops…EXCEPT THE COFFEE IS FREE! Sip while you shop!
One thing I ONLY buy at Ollie's are paint brushes. They carry Steelton Tools and Evolve paint brushes, which, for those of you who are non-painters, are good quality. The prices vary, but the ones I get are $1.99-$2.99.
I also buy our dog toys and dog treats there. Y'all! Those things are expensive! However, at Ollie's, you can carry out a top-notch gift for your own Wonder Dog for as little as $2.99! They even carry the ones we have to get for our pup: You know, the titanium-based ones that they cannot chew the stuffing out of in five minutes flat. (I am kidding about the titanium, but they do have really durable ones!) Doggy treats start at $1.99 a bag. They also have EVERYTHING else you might need for your precious pawed friends, and they have LOTS of it! Go getcha some!
Ollie's also carries sports equipment, food, dishes, cookware, small appliances, a hodge-podge of groceries and spices, coffee, cleaning supplies, light bulbs, shop equipment, automotive supplies, flooring, mattresses, toys, patio supplies, pool supplies, and wonderful towels and linens! WHEW! Oh, there is a lot more, but I'm out of space and trying to stuff everything I bought into the gift closet, so you will just have to go see it all for yourself.
Go.
Be amazed.
Be joyous!
And sign up for Ollie's Army! It's free, and you earn great discounts for every dollar you spend.
Christmas and birthday shopping just got easier, Tupelo…and CHEAPER!
Ollie's Bargain Center is located in the old Toys R Us building at Barnes Crossing.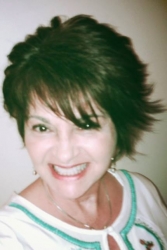 Latest posts by Wanda Anderson Pearson
(see all)