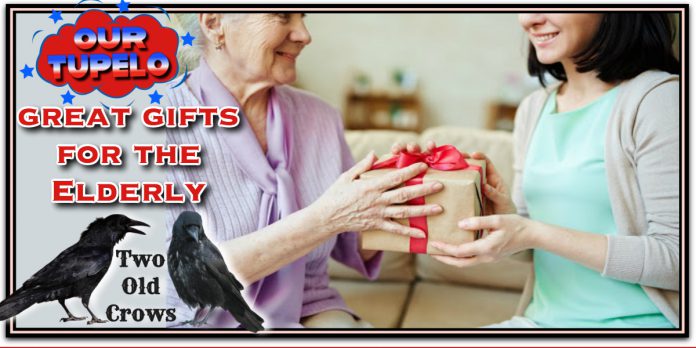 If we are lucky enough, someday we are going to be senior citizens. If we are really lucky, we will end up being a part of that illustrious group I lovingly call, 'well-seasoned.' 
My sweet mom is a member of the W-S (Well-Seasoned) Club. Years ago, she made the decision to move to an assisted living community. She picked out the new place she would call home. Though it was not an easy decision for her, she made it — for herself and for her children. She always insisted that she did not want to be a burden on us in her golden years. The choice she made was such a blessing to us. She is where she elected to go and it has been a wonderful eight years for us and for her.  
However, there is one thing that has really been difficult: gift-giving. When she was still able to drive, it was a no-brainer; a gift card was the perfect solution. Now that driving is no longer in the equation, it's a lot more difficult to buy for her.
Space is really an issue. There is only one small closet, and limited wall space in her room, so 'sit-arounds', for the most part, are not an optimal gift choice. 
So, what's left? I'm glad you asked, because I was going to offer some suggestions… even if you had not asked. (Yeah, I'm THAT kind of girl!) 
The number one thing on my, 'What to Get the Well-Seasoned' is simply this: time.
Go visit them! I know my mom gets so excited when company comes. Even if you only have half an hour, it's a perfect gift and it means so much to them. It's free and it's easy!
If members of the W-S Club are mobile, meaning they can get in and out of your vehicle easily and safely, take them for a ride! Oh, how many glorious days have mom and I spent just riding around! Too many to count. We have, in the past, driven to her childhood home, the home she raised all of us in, and around the town she lives in now. It's such a pleasure for her to get out and see her old stomping ground. She used to be an avid gardener, and she still loves flowers. Springtime is a perfect time for a short scenic drive. Flowers have already started blooming, y'all! Oh, and on the way back home, stop by Sonic for a Happy Hour milkshake! Go ahead…make their day!
Food is another gift that tops my list. The older we get, the smaller amount of food we eat at one time. Pack up a basket, bag, or box with peanut butter crackers, miniature marshmallows and hot chocolate packets, peppermint sticks, Little Debbie Snack Cakes, fresh fruit, small bottles of juice and water, and SOFT candy. Please make sure they are not diabetic before you load them up on sugar! If they are, there are lots of sugar-free candies available. Mom has received many 'happy bags' and trust me…they do make her happy! NOTE: Throw in more treats than one person can eat!  Everyone loves to give out candy and treats to visitors and friends. Give them enough to share!
Of course, house slippers, socks, and warm fleece blankets are nice and useable gifts too. You can pick these up on the cheap at places like Five and Below, Wal-Mart, and Big Lots. Make sure if you give them slipper socks, get the ones with the rubber grippers on the bottom. Safety is always an important issue!
Photographs are magnificent gifts, but remember, space is limited and it is sometimes difficult for the W-S Club members to keep all of their photos in one spot. Two solutions would be electronic photo frames and photo books. I find the electronic frames can be a bit pricey and sometimes, loading pictures is a time-consuming pain. My vote is for the photo books. There are a number of websites that offer these gems. They are quick, easy, and can be purchased for as little as $14.99! Years ago, I made one for Mom on Shutterfly. I put a multitude of photos in that book, plus I was able to easily add text to each of them. (It is VERY important to add notes as to who is in the pictures and when and where they were taken!) When the book arrived, I was so pleased. It was a nicely bound, hard cover book loaded with precious memories. The books on Shutterfly currently start at $14.99 and go up to $34.99, depending on the size you want. I opted for the 10 x 10 size and the total cost was $24.99. Money and time well-spent!
Another great elder gift is a collection of personal care items. Good smelling soap and lotions, chap-stick, SOFT toothbrushes, deodorant, shampoo, hair spray, soft tissues, soft-bristled hair brushes and combs, bobby pins, hair nets (so their hair won't get messed up while they sleep), and toothpaste are always needed and appreciated. Hit up your local Dollar Tree for these treats! You can even get a pretty bag to put them in…for a BUCK!
As I look back over this list of W-S Club ideas, I am amazed. These are things I would love! In fact, these are things anyone would love! Hey, heck, yeah!!
I am always searching for more and different senior gifts, so if you have any super sharable ideas, please let us know! Happy "Happy" shopping!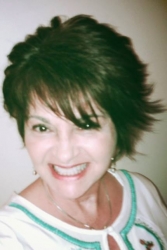 Latest posts by Wanda Anderson Pearson
(see all)