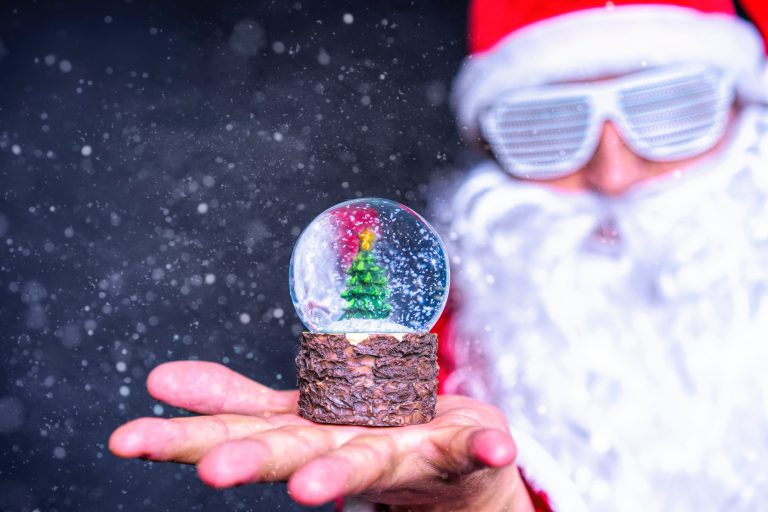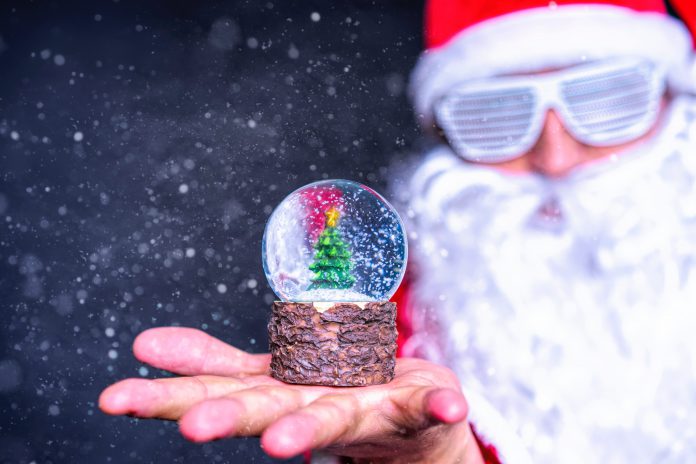 Sleigh bells are jingling, halls are being decked, and partridges are roosting in pear trees. And as many kids around the country know, the countdown to Christmas morning has begun, and now, it's easier than ever for your kids to get in touch with Santa!
Talk To Santa For Free
Call Santa On The Phone!
No stamps, no problem. It turns out that a good old fashioned pencil isn't the only way to get a hold of Santa Claus anymore. Now, kids can reach the big guy in the North Pole by phone!
That's right, Kris Kringle has a direct line. More than one, in fact!
(951) 262-3062
(319) 527-2680
(712) 770-4404
(605) 310-4000
Obviously this time of year keeps Santa busy in his workshop, so don't be shocked when it goes to voicemail. Those toys don't make themselves you know!
You Can Text Santa Too!
If your little one is a bit shy, you can always text The Holy Jolly Man.
Santa Claus has made his number toll-free for texts!
Santa's digits are 844-YO-SANTA (844-967-2682). Children and their parents can now text in their Christmas wish lists to Santa and save on postage fees. Santa will be able to receive up to 1,000 texts per second on his toll-free phone number; picture messages included.
Santa stated they he and his team of elves are committed to responding to every text.
Personalized Call From Santa App
This app and this app both are great ways to set up/schedule personalized calls from Santa!
Use Your Home Helper Devices!
If you have an Echo, Echo Dot, etc. all you have to say is "Alexa, call Santa" and then your device will connect you to Santa Claus or one of his polar friends. Your Google Assistant can also call Santa! To start the call, just say "Hey Google, Call Santa" to your Google Home device or Google Assistant on your phone. When you do, you'll hear a dialing sound and then be connected with an elf that will eventually transfer you to Santa, who happens to be in the middle of rehearsals for a holiday musical.
Message from Santa App
This app is allows kids to call Santa's voicemail and choose to record a wish list, put someone on the naughty/nice list, find out the weather on the North Pole and so much more. There are also options to schedule a call, send text messages or create a video.
The Christmas Dialer
You can visit Christmas Dialer, give them your number and select from several automated messages. Need a warning from Santa? They've got you covered. They also have messages from your Elf on the Shelf.
Video Call Santa App
While this app is technically free, they have found ways to monetize the experience. One of the most popular (and totally worth it) upgrades is having the call personalized with your kiddo's name.
Portable North Pole
This is another great technically free option that gets better if you don't mind the splurge. Not only can you personalize, but you can send your video to groups of people. Plus, there are more options, including adults-only and birthday options. What kid wouldn't love a personalized video message from Santa? Portable North Pole has multiple video options to choose from—you can even upload pictures of your child and have Santa show off a book filled with them.
Send Him A Letter
If you're more into tradition, you can always mail Santa a letter!
His address is:
SANTA CLAUS
NORTH POLE H0H 0H0
CANADA
Latest posts by MyLove Barnett
(see all)