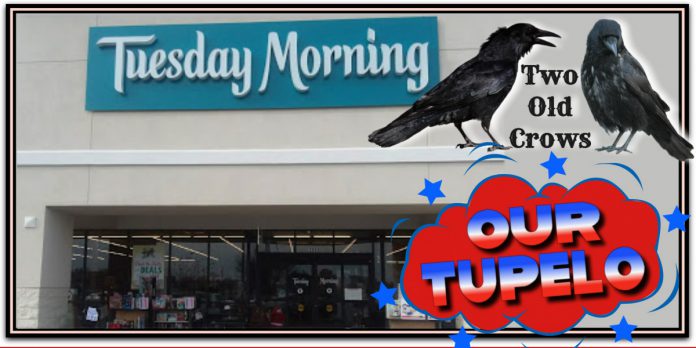 Monday, for many, is a dreaded day. It signifies the weekend has, once again, come to a hasty close. Wednesday is hump day; it gives us hope that we can make it until Friday. And Friday is a day of unsurpassed gladness, for with this day the joyousness of the weekend is but a stone's throw away. But what about Tuesday and Thursday? Are these days simply mundane and unmentionable? Though I don't have any clue about Thursday, I can promise you there will be a newfound happiness on Tuesday. Tuesday Morning, that is.
With all of the recent rains and flooding in our state, many have become house-bound. Though I love my home, sometimes a dose of cabin fever can be hazardous to my health, especially to my mental health. It is during these monsoonal moments, I long for a place where the sun always shines and offers a tantalizing taste of something a bit out of the ordinary. Heads up, my fellow Tupelonians, for I have found such a place!
It's a place full of light — it's fluorescent light, but light is light. Am I right? — tasty treats from far and near, fabulous finds, and a pirate's boundless booty of bargains.
Tuesday Morning, just a few doors down from Sam's Wholesale Club on North Gloster, has all of these things and more.
Tuesday Morning is my pep-up place when the weather (or anything else for that matter) gets me down. On the dreariest of days, I can walk through their doors and instantly breathe in bliss, and breathe out that heavy sigh of relief that my chest has been begging me to release. Yes, Tuesday Morning is my load-lifter!
They offer literally a little of everything. They have furniture, rugs, bedding, linens, gardening tools, patio furniture and accessories, soaps and lotions from abroad, toys, stationery, pet items, kitchen necessaries, personal care products, baby gifts, luggage, home goods, and decorative items. But what I really love is their consumable products, better known as my favorite thing… food!
One of my all-time favorite confections is their tea biscuits. They are imported from afar, and offer those who have a taste for something a tad bit sweet an absolutely perfect choice for snack time. They come in a rather large package and inside, you will find four individually wrapped packages (My husband calls these "sleeves"). Since the tea biscuits have a light crunch and are quite easy to chew, I often take these as little gifts to some of the ladies, and my mother, at her assisted living community. They love them, and since they are only lightly sweetened, they won't make your blood sugar teeter back and forth. That is, unless you are like me and scarf up an entire sleeve in one sitting! These darling little crackers are only $2.49 a package, and if you plan on using them as goodie gifts, all you have to do is pop a little ribbon on them and you have four gifts for less than $3.00! They tend to run out of these quickly, but don't worry, they continually restock them.
Another fabulous find in Tuesday Morning is their vast selection of coffee and tea. I have a Keurig Coffee Maker and I can get 10 pods of Fleetwood Coffee (made in Chattanooga) for $2.99 — that's 30 cents a cup, y'all! I will forewarn you: I just left the store and I bought every box they had on the shelf. Sorry, folks! Not to fret, they religiously reorder this product. Plus, they have more coffee and tea brands and flavors than any other store in this area. So many choices! Go snag a box or two and get your 'sip' on, Mississippi!
If traveling to Italy is on your bucket list, I can't help you get there, but I can tell you that if you want a taste of Italy, Tuesday Morning has an extensive line of imported Italian food. Olive oils, spices, pasta, pasta sauce, olives and peppers don their shelves. Their pasta is colorful and available in many different types and textures, and shapes; it adds a bit of zip and zing to any meal! Grab a package of pasta, throw in a jar of one of their Italian sauces, and a box of breadsticks (all available at Tuesday Morning) and you have a greatly appreciated and inexpensive gift. They even have bags to wrap it in! Perfetto! (That's the Italian word for 'perfect'.)
I also adore the jam, jelly, and syrup selection at Tuesday Morning. Some are made in the United States, and others are shipped in from other countries. I tend to gravitate to the ones made in the US, because quite frankly, I know what they taste like. I did broaden my jelly horizon once last year, but it didn't work out very well. Apparently, I am not a fan of figs, pomegranates, and prickly pears, or at least not combined. My bad. I made my selection based on how it looked, and in my hastiness, I failed to read the ingredients! But who knows? You may love that combination! With such awesome prices, you can afford to try a few new things. Dare to go where no Mississippian has gone before…try one of their exotic jams!
Tuesday Morning has the proverbial market covered on snacks and tasty treats. I encourage you to take a little trip over and check them out. Don't pack a bag for this adventure though. If you're like me, you will have plenty of bags to unpack when you get home.
Happy shopping!
CIAO! (That's Italian for goodbye, y'all.)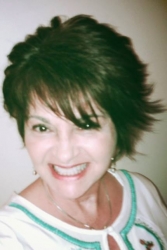 Latest posts by Wanda Anderson Pearson
(see all)