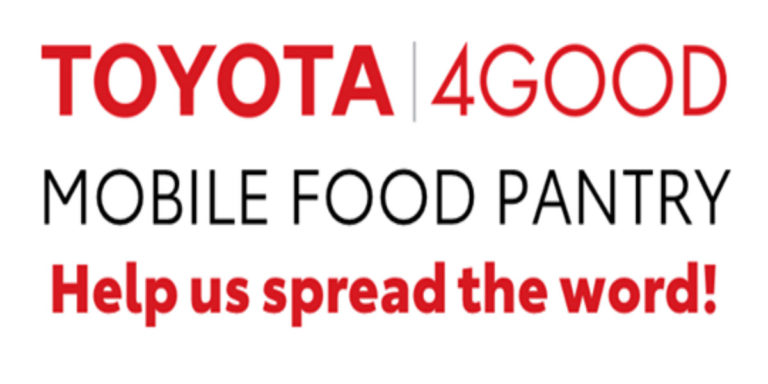 Toyota Mississippi and the Mid-South Food Bank will provide mobile food pantries for residents of Lee, Pontotoc, and Union counties next week. Each mobile pantry will provide food for 500 households per county (6,000 people). Distribution is on a first come, first serve basis.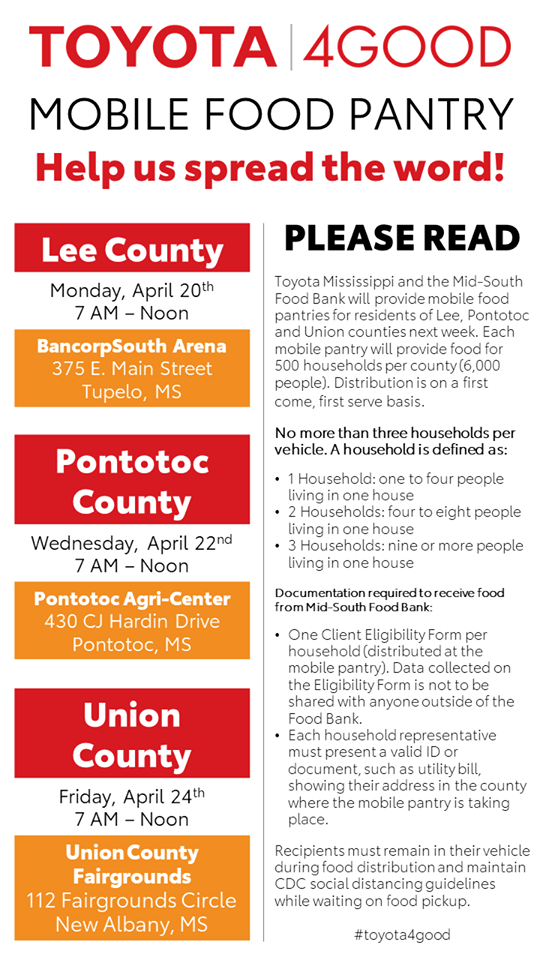 No more than three households per vehicle.
A household is defined as:
• 1 Household: one to four people living in one house
• 2 Households: four to eight people living in one house
• 3 Households: nine or more people living in one house
Documentation required to receive food from Mid-South Food Bank:

• One Client Eligibility Form per household (distributed at the mobile pantry). Data collected on
the Eligibility Form is not to be shared with anyone outside of the Food Bank.
• Each household representative must present a valid ID or document, such as utility bill,
showing their address in the county where the mobile pantry is taking place.
Latest posts by MyLove Barnett
(see all)