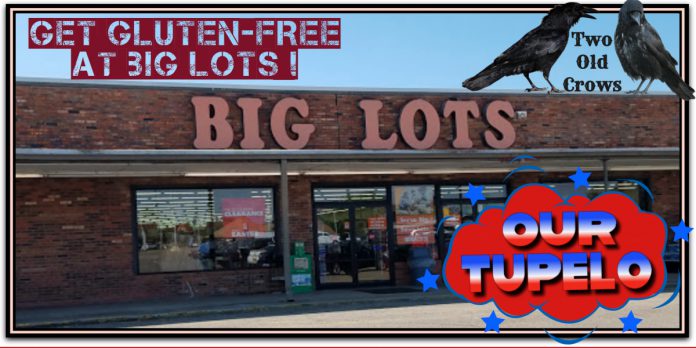 BIG LOTS OFFERS GLUTEN FREE PRODUCTS
Big Lots has long been a favorite haunt of mine. They carry a lot of things you just cannot find in the other chain stores, and it is usually not as crowded. That's a win-win in my personal book. Recently, they have started carrying gluten-free products. This alone is enough to make me forfeit my usual Walmart or Kroger jaunt. You see, my daughter cannot eat gluten; it's not just a 'fad' for her — she is terribly allergic to it. So for her, I am always in search of gluten-free products.
As anyone who suffers from Celiac Disease (or loves someone who has it) knows, gluten-free products that actually taste good were once a rarity, to put it mildly. Thankfully, though, things are changing, and now gluten-free no longer has to be taste-free.
In fact, some of the more recent purchases I have made are quite tasty; delicious, in fact. Kroger and Walmart do carry a few meager GF products, but they can be quite expensive, to say the least. So, I'm giving a BIG thank you to BIG Lots!
First on the list of GF goodies is the Brownie Brittle! OH MY! It is SO good that even folks who aren't GF will love them! These go fast, so be sure to pick up more than one bag!
Snyder's has long been one of my favorite snack companies. Now I really love them because they have created a GF line of snack products. In the past, GF crackers, to me, seemed hard and stale. Snyder's Wholey Cheese Crispy Crackers are flavorful and delicious, and their Honey Mustard Pretzel Sticks are fabulous! Shout out to Snyder's!
Also topping the GF snack list at Big Lots is Moon Cheese. They are uniquely different, but really good. The Boom Chicka Pop Dark Chocolate Kettle Corn just makes me so happy. Lance GF Peanut Butter Sandwich Crackers taste just like regular peanut butter and crackers, and I found a bag of yummy Sweet Potato Chips sitting right next to them!
You have to search for these products as most of them are not situated next to each other on the shelf. But for gluten-free folks, it's worth the time and effort. Most of the products cost less than $3.00, which for GF is an amazing price. Big Lots has nifty finds at a thrifty price. That's my kind of shopping!
Big Lots in Tupelo can be found at 2605 Main Street.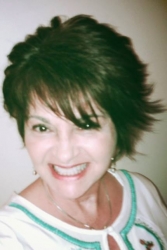 Latest posts by Wanda Anderson Pearson
(see all)