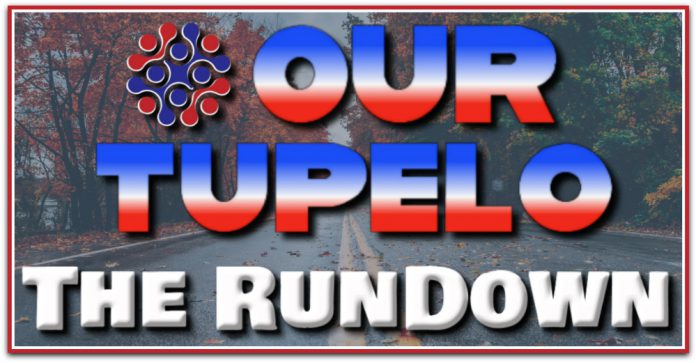 Good morning Tupelo! Today is Thursday, February 20, 2020. It is the 51st day of the year. There are 315 days left in the year and 34 days left of winter! Spring starts in 35 days. Don't forget Tupelo's Mardi Gras street party is coming up this weekend on Saturday the 22nd!


HAPPENING TODAY
Today in Tupelo, here are the things going on around town: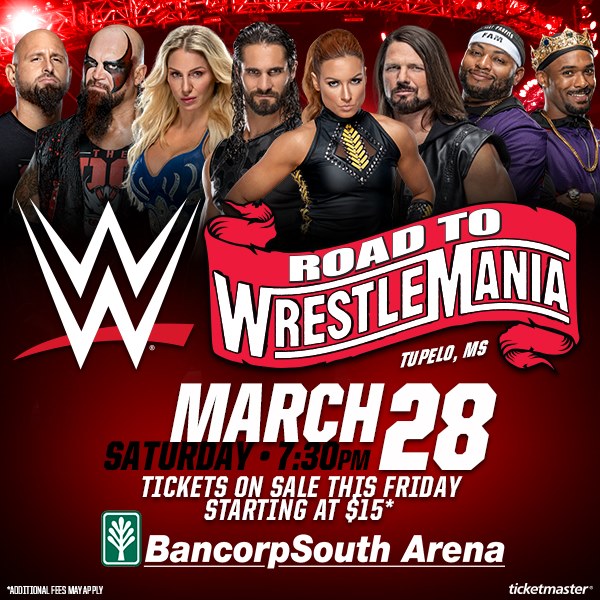 Our Tupelo has a FAMILY FOUR-PACK of tickets to see the WWE Wrestlemania show at the Bancorpsouth Arena on March 28 to give away to our followers here at OurTupelo! For rules and how to enter, just click the green button below!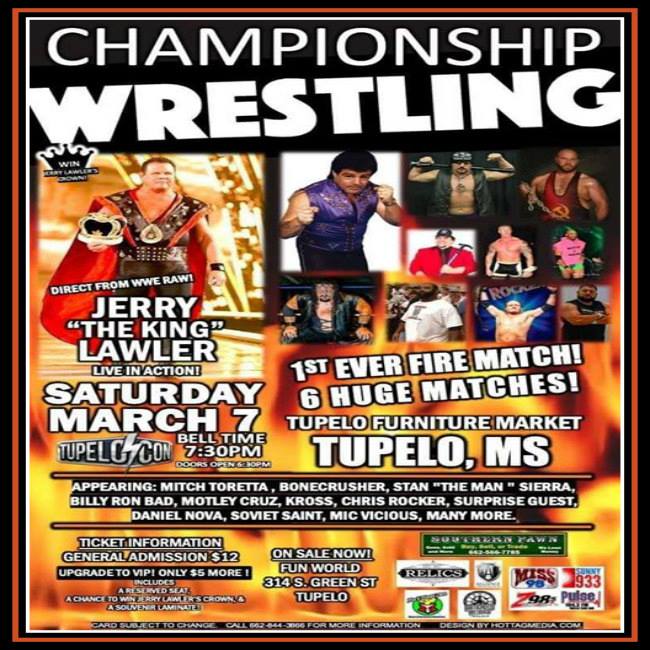 We also have a pair of tickets to give away to see Championship Wrestling featuring WWE's Jerry the King Lawler at Tupelo Con coming up on Saturday, March 7th, for our followers! For rules and how to enter, just click the orange button below!
---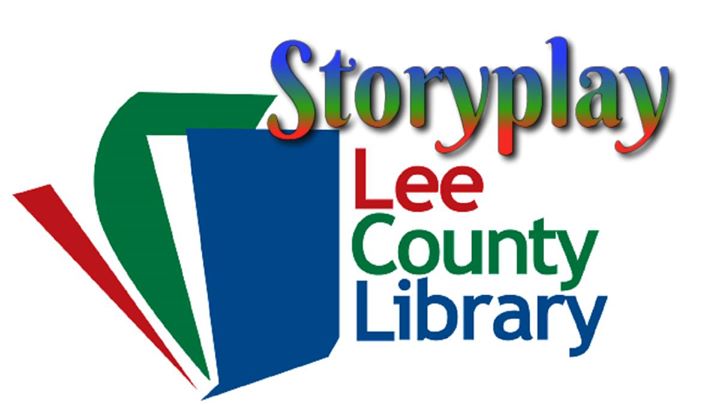 Storyplay at the Lee County Library in Tupelo is today at 9:30 a.m.. Storyplay is a storytime program featuring songs, rhymes, activities, and books more suitable for the baby to toddler set. Play will be highlighted and embraced during this program and modifications will be presented to accommodate different abilities and age groups.
---
Tupelo Tech Bar By Comcast Business will be this evening at 5 p.m. in room 226 at the Renasant Center for Ideas, this FREE event is for all current customers or anyone considering Comcast as a service provider for their business. The event will have your local Comcast Business Account Executive, Kyle Barker, along with techs from Comcast there to discuss "how to" for your account and setup of certain products. You will also be able to voice concerns, improvement ideas, and have any questions you may have answered. This will also be a great chance to meet other local business owners and network with them. There will be limited catering by Neon Pig along with a limited amount of giveaway items.
---
The Queen's Reward Meadery will have Trivia Night tonight! Jo's Cafe will arrive at 6pm for dinner, and game time is 7pm, hosted by the amazing Brian Baldwin.
---
In Columbus, the Columbus Arts Council presents their Main Gallery Exhibit, Frank McGuigan and Joy Phillips, open at 9 a.m. for the entire month of February.
---
MUSIC & ENTERTAINMENT
In Tupelo —
Steele's Dive will have Jason Childers at 7 p.m.
Old Venice will have Karaoke with DJ Dayton at 7 p.m.
Woody's will have DJ E Karaoke at 8 p.m.
Romies Grocery will have Jimmy Barnes at 6:30 p.m.
In New Albany —
The Tallahatchie Gourmet will have Misbehavin' at 7 p.m.
In Starkville —
Drake Bell will be at Rick's Cafe at 8 p.m.
In Oxford —
Proud Larry's will have Daniel Donato at 9 p.m.
---
We're here to keep YOU in the know, and we don't want to miss a thing!
To notify us of an event we've missed listing, or that you want us to know about coming up, you have options!
You can tag our Facebook page on a post
You can mark us as a co-host on your Facebook event
You can also send us a direct message on our Facebook page
You can shoot us an email at submit@ourtupelo.com
Be sure to check out our extended calendar of events as well, for upcoming happenings in the area!
Have a great day and get out there and enjoy Our Tupelo!
---
* We update all listings periodically as new information becomes available.
Latest posts by MyLove Barnett
(see all)