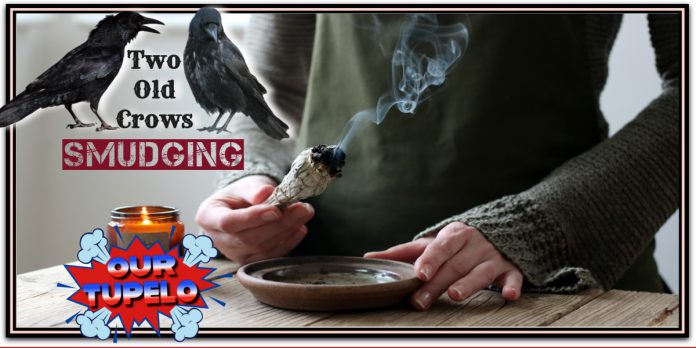 Do you smudge? Know what it is? That's okay, most people are a little confused about it. Having a slight Native American heritage, I am drawn to all things natural. So, it is with great happiness, I introduce you to the ancient art of smudging.    
Basically, when you smudge, you burn dried sage that has been bundled together and tied, to clear the air. The Native Americans used it to clear their air of bad vibes or bad energy. But, in recent years, scientists at the National Botanical Research Institute in India have proven that the art of smudging actually kills germs by an amazing 94 percent! Not only that, the room they smudged stayed disinfected for over 24 hours. In one particular test, the room smudged stayed clear of seven strains of illness-causing bacteria for up to 30 days. That's a lot of bad juju kept away, y'all!  
Smudge sticks are also used as a spiritual tool. When I smudge my house, I pray as I go! I pray that those who live here and those who visit will be blessed. I pray for the safety of my home and those in it, for peace, and that anyone entering will be kept free from harm and illness. It really is a spiritual process for me; a cleansing of heart and mind and home. 
You do not have to pray while you smudge in order for it to kill bacteria, but hey, why would I not? There's power in it, baby!
With all of the viruses lurking around, smudging may just become your number one defense in the war against these nasties. I have been practicing the art of smudging since my sister and I visited Santa Fe. There, you can buy locally made sage sticks in most any store; it's the same with Colorado. Yes, you can order them online, but personally, I would only order them online from one particular place, for I know the quality of their sage sticks. Never would I order from anyplace else.  
Anything ordered from Taos Herb Company is top-notch.  They have an array of different sage sticks. Taos Herb offers a Smudge Stick Sampler if you are unsure what scent you prefer. I love the white sage sticks. I have a few that are entwined with rose petals and some made with sage and cedar. These are my favorites! If you can find Pinon and Sage, get some! I do love the smell of Pinon wood; it takes me immediately back to the streets and rolling landscape of beautiful Santa Fe. The lavender and sage is also fabulous! If you do not want to order online, give them a call. They have a great and knowledgeable staff who will steer you in the right direction. Their direct phone number is 575-758-1991.
Feel free to Google the art of smudging. You will find lots of useful information on it, and you may even want to order the entire setup containing the book, smudge pot, and feather. I will warn you though. When you smudge, you are literally 'playing with fire.' Be very careful!
Basically, all you have to do is light the smudge stick, blow it out, and let the smoky sage work it's magic. Make sure none of the sparks from the sage stick fall on your carpet or area rugs, don't get it too close to any fabric, especially bedspreads and curtains, and don't be silly and put it too close to your nose! It's fire, folks!  And…just one of the many reasons I elect to pray while I smudge!  
When I finish smudging, I put the burning tip into a ceramic bowl or little bucket of sand and snuff it out. Once I have given the cinders ample time to go out, I store my sage stick in a ziplock bag. They last a long time and will see you through many cold seasons. 
Let me know if you currently smudge, or if you have recently ordered sage sticks from Taos Herb. I would be interested to hear how it goes!
And for the record, I do NOT want to hear of any houses that have been burned down due to smudging! Safety first! Always!
Happy smudging!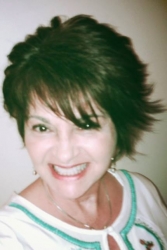 Latest posts by Wanda Anderson Pearson
(see all)