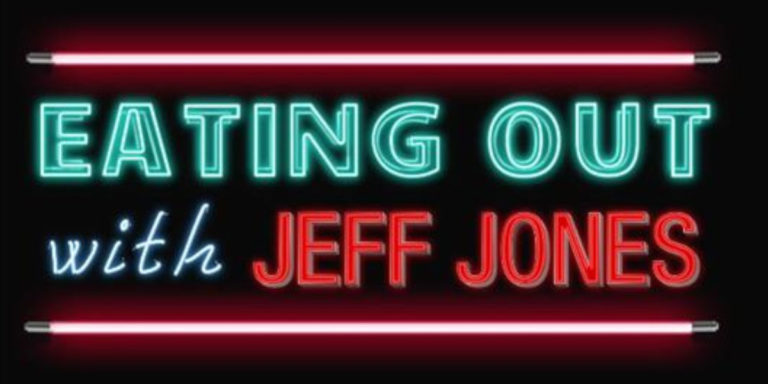 Nautical Whimsey @ 210 West Main Street, Tupelo, MS. Friday Cajun buffet!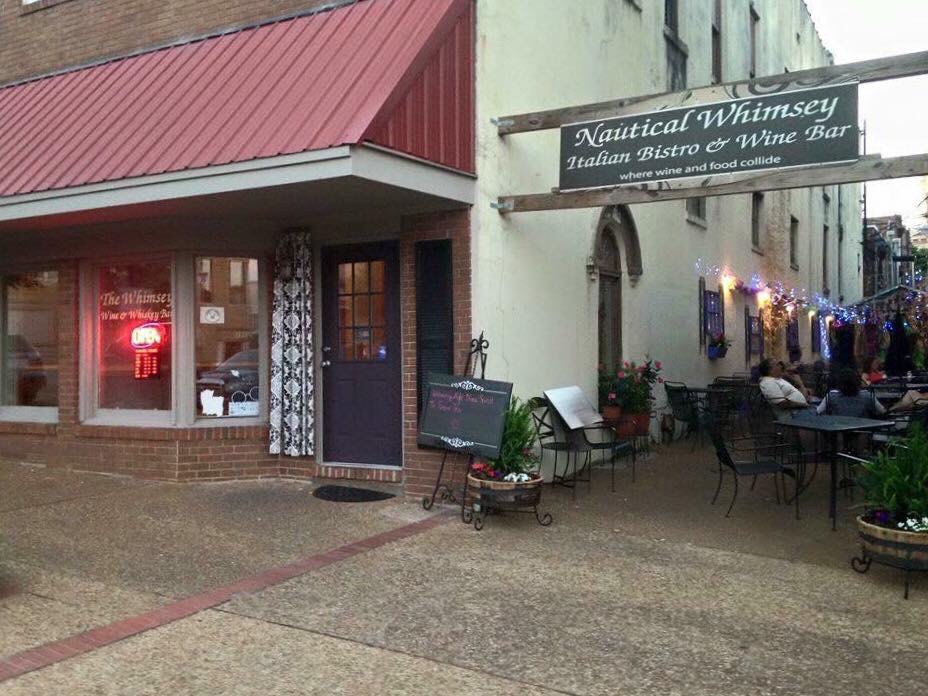 Where else can you indulge yourself with shrimp n' grits, bacon lobster subs, gumbo, chicken Alfredo pasta, and more for only $9.00!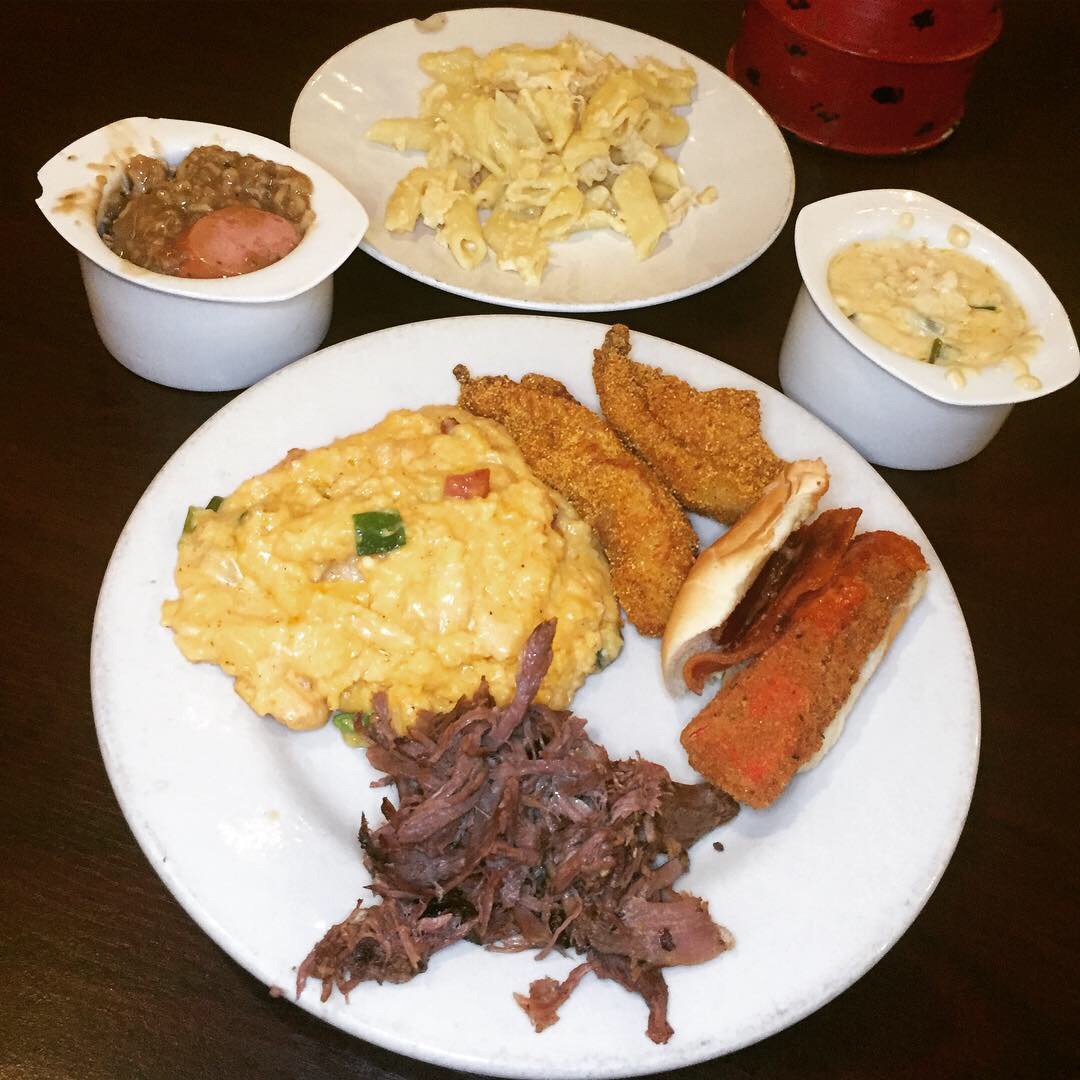 Today I sampled the shrimp and grits, bacon and lobster sub, smoked beef roast, smoked sausage and chicken gumbo, and Cajun chicken pasta.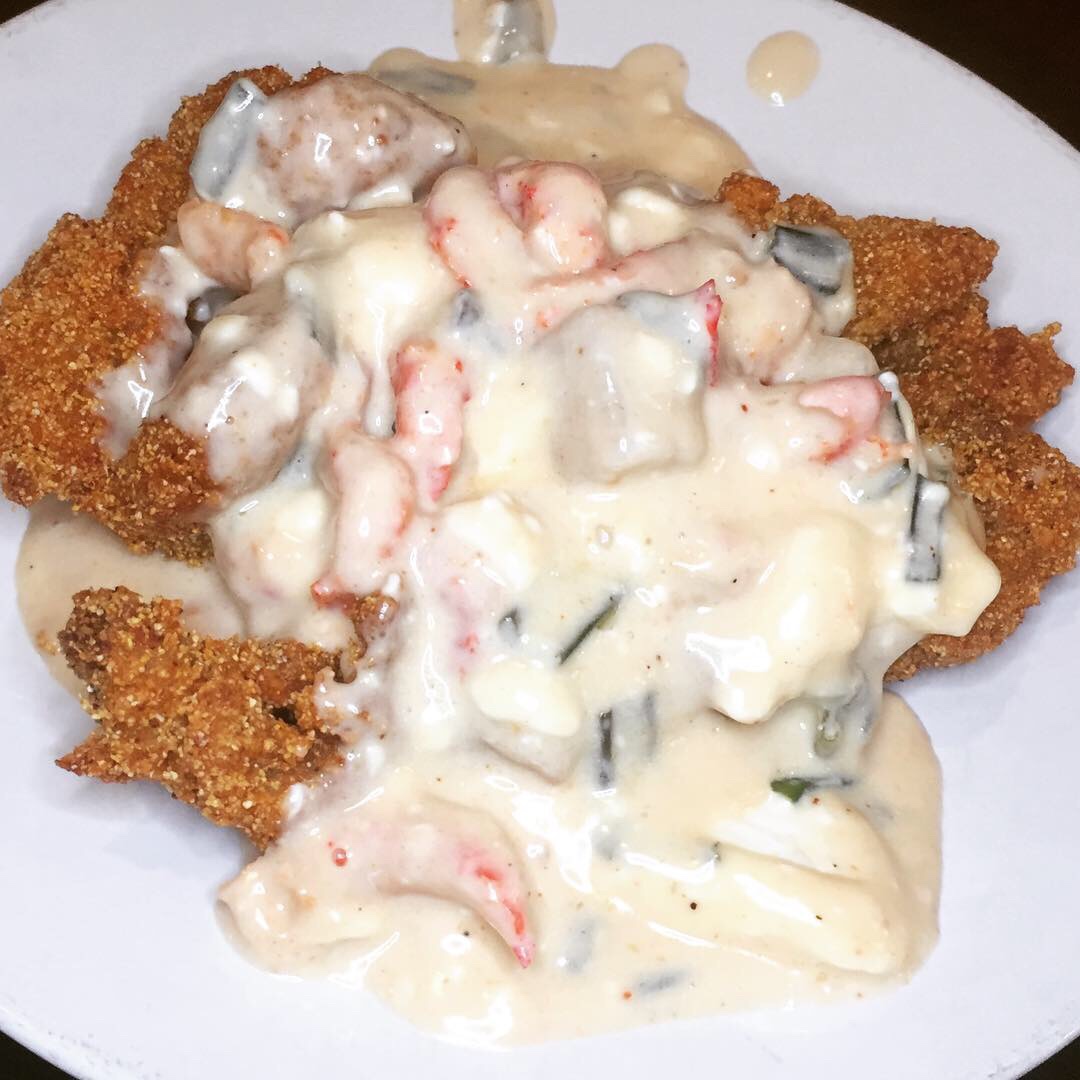 But my favorite today is their golden fried catfish smothered with crawfish bisque. Since this is a serve yourself buffet you can mix and match all you desire.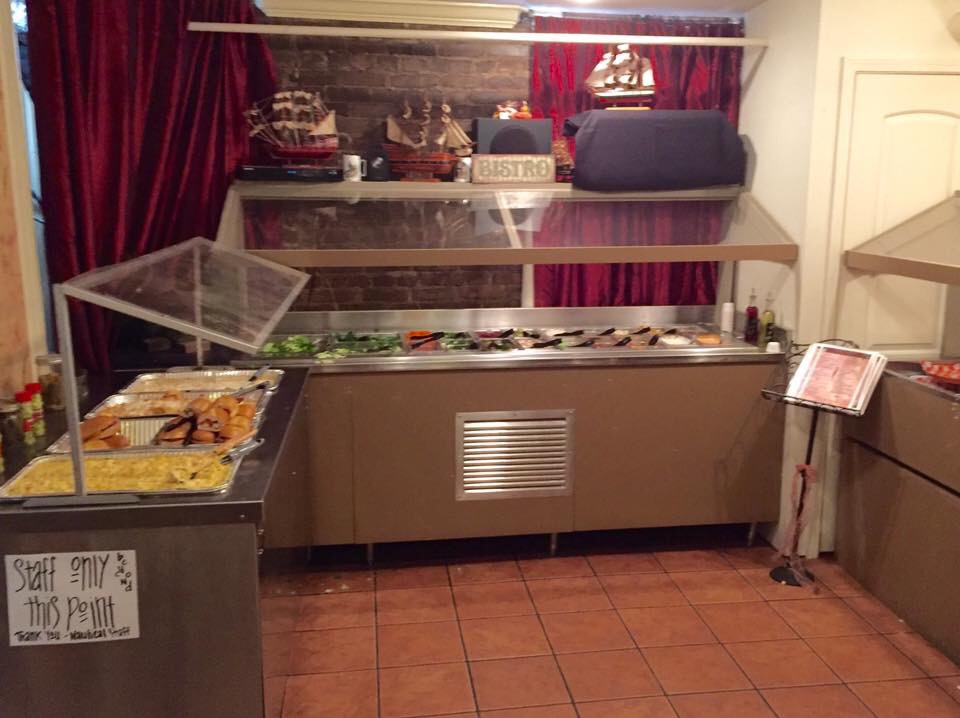 They have a really nice salad bar that looks great with lots of desired selections, and I'm sure taste wonderful. I have to admit though, I've never tried it, because when I enter, I head straight for the hot, cheesy, creamy goodness waiting on the hot bar!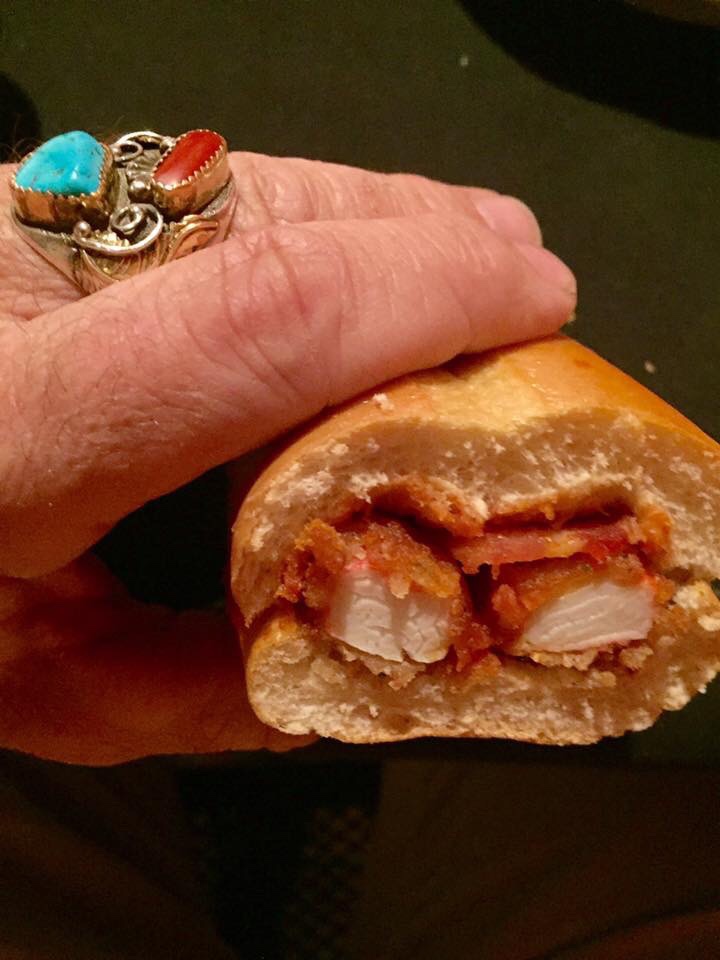 The bacon lobster sub is a nice sandwich to get you started. The crawfish bisque is probably my favorite, loaded with crawfish in a rich creamy sauce with just a little spicy kick.
The shrimp and grits is thick and cheesy with a little bit of sweetness to it. I would usually alternate between the two for the different sensations.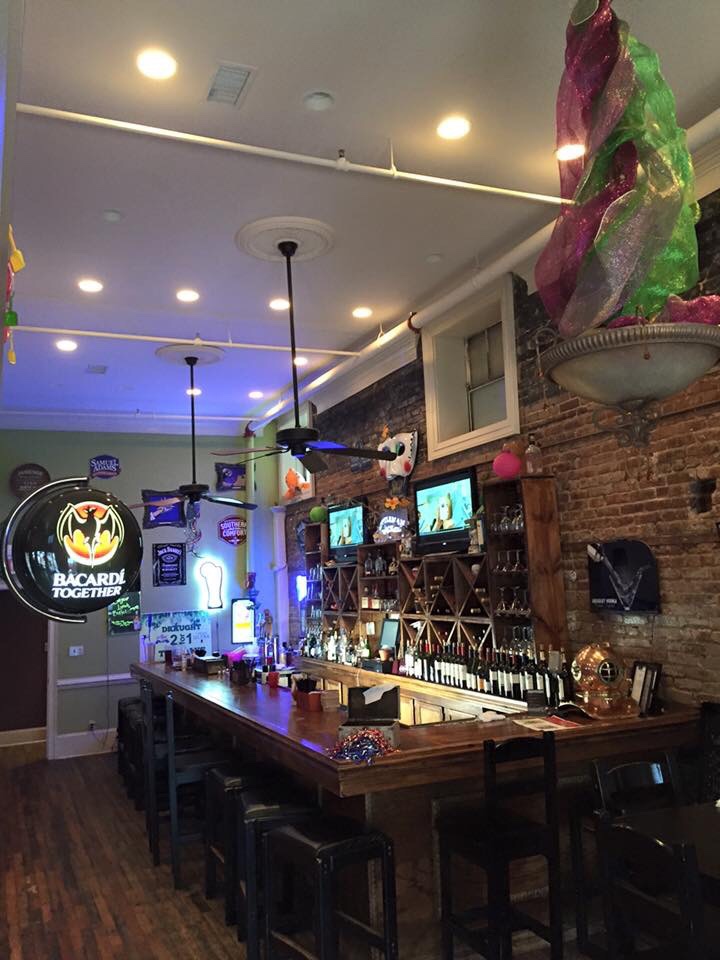 The Cajun chicken pasta was full of tender chicken smothered in pasta and cream sauce. I could have eaten just a bowl full of this, If I hadn't had so many other excellent choices to experience.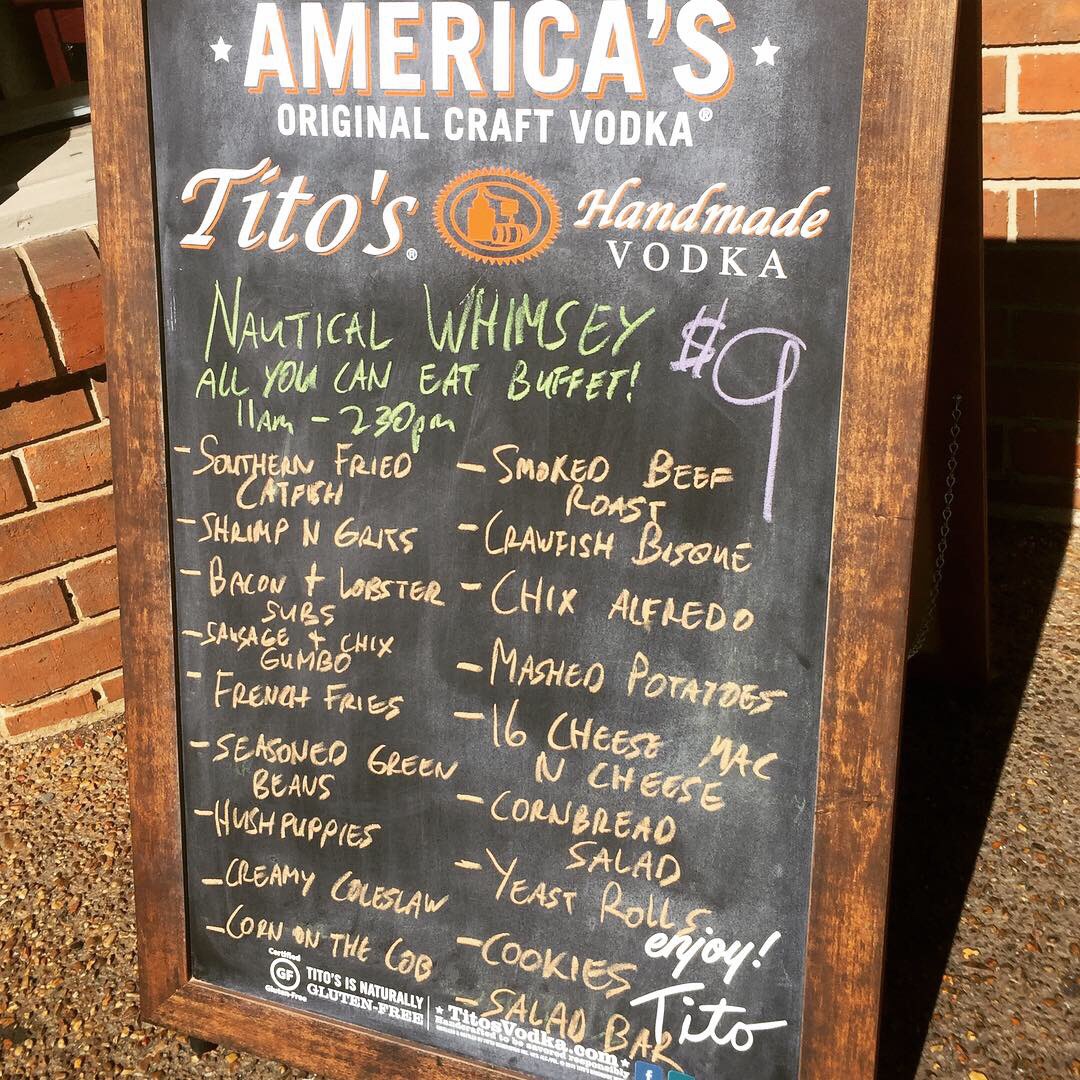 Other days of the week for lunch you can find a verity of tasty southern cuisine on the bar and a menu full of mind blowing selections for lunch or dinner that will all have the WOW factor!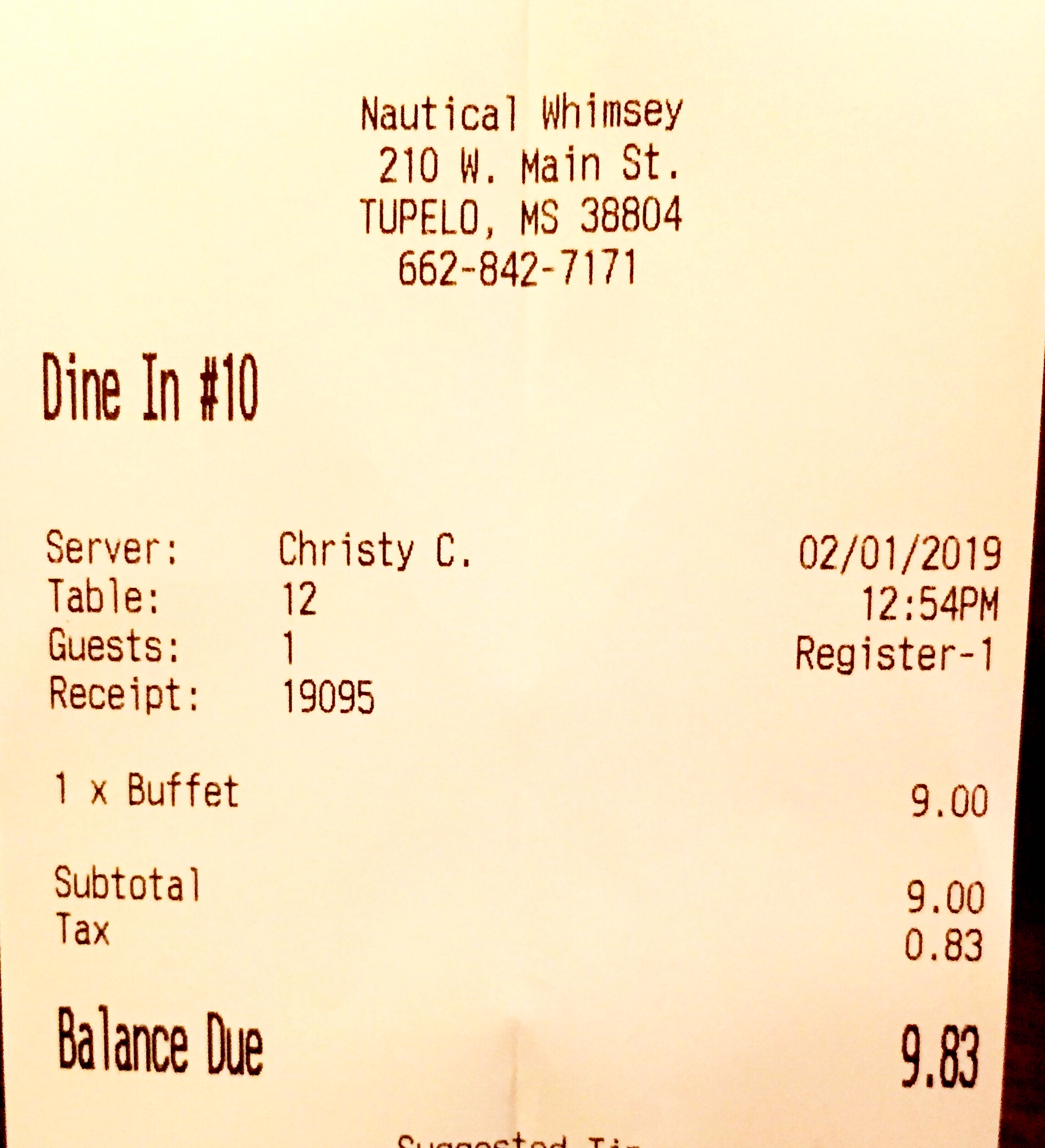 Folks, I've ordered from their menu and had their buffet on different days of the week, they create some of the finest food I've had, not just in Tupelo, but anywhere.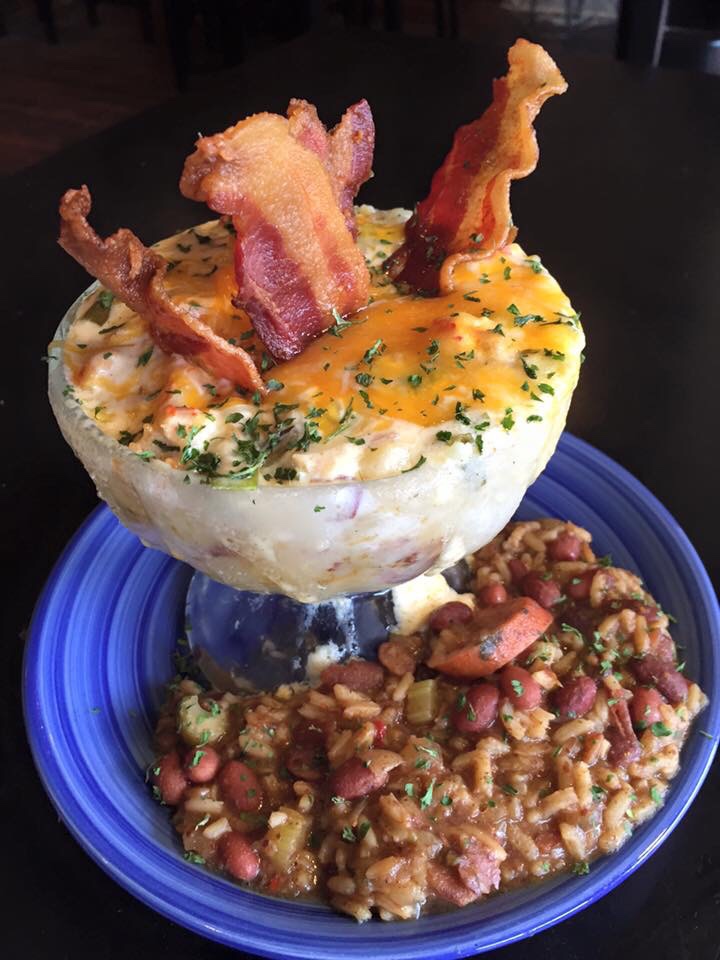 One of my favorite menu items are the homemade mashed potatoes with cheese, cream sauce, crawfish, and a Forest of bacon to top it off! It's officially called "loaded crawfish mashed potatoes".
They are always working on something new and make sure you don't leave without needing to take a nap soon after…or maybe that's just me!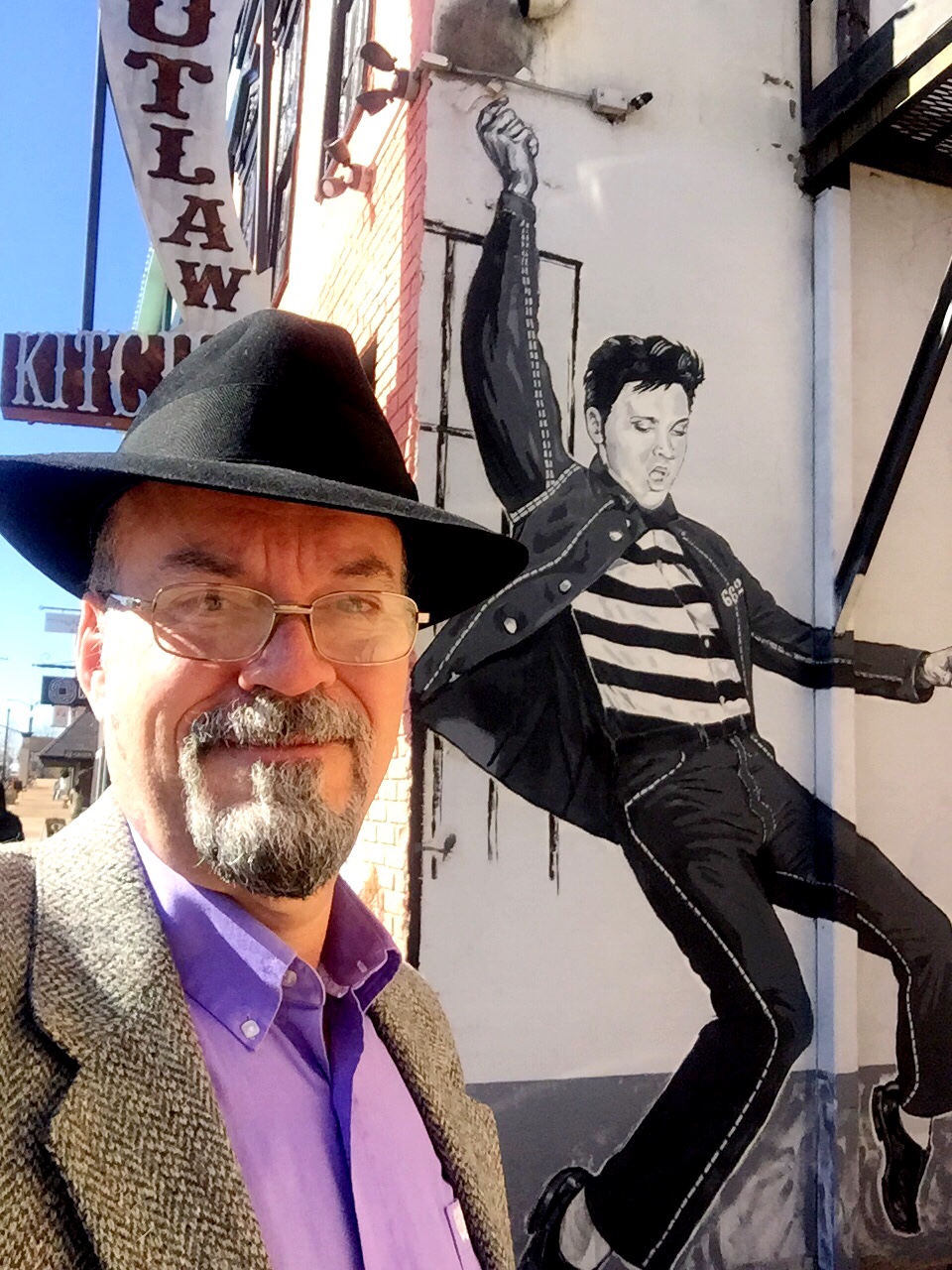 I challenge you to find anywhere else you can order this meal fit for a king other than Nautical Whimsy in Downtown Tupelo. CHEERS! 🤠✌️
See y'all there!!!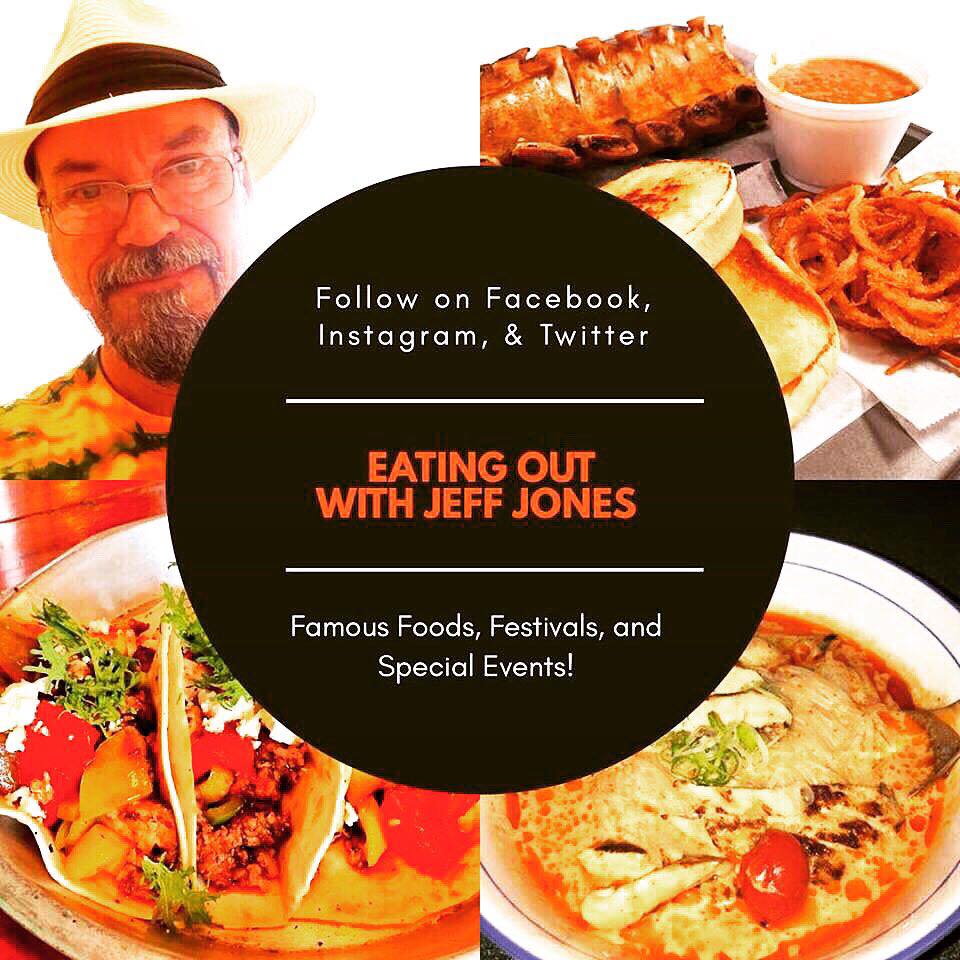 Connect with me on social media!
LIKE • COMMENT • SHARE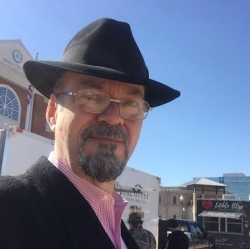 Latest posts by Eating Out With Jeff Jones
(see all)